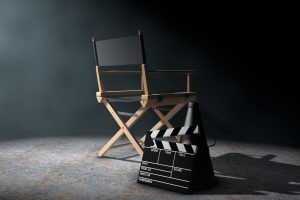 Nowadays, more brands are recognizing the inherent value of choosing to focus their marketing efforts on online corporate videos. With cameras becoming more powerful and less expensive in recent years, the barrier to entry in video production seems to be lowering dramatically. Many of us have more powerful video cameras integrated into the iPhones in our pockets than professional grade camcorders had been merely ten years ago. But does that mean that just anyone with a smartphone could produce a successful corporate video? It's highly unlikely, which is why hiring a professional video production team is still the best way to achieve success in video marketing. Here's why you should connect with a professional video production team for your marketing projects.
Corporate Videos are Complicated
It might seem simple, but in reality, a corporate video production project is comprised of several highly technical components. Having the right equipment for the task is only one part of the puzzle – there's also planning the shoot, creating the concept and the copy for the video, editing, color grading, lighting, distribution, and promotion to think of as well. That's a lot to ask of one person! A professional video production team has the resources and experience to manage every aspect of the creative process and guide the production of your corporate video on the road to success for your brand.
Going In-House Can Be More Expensive
Though it may seem economical to go in-house with video production work, brands that do this realize that the costs mount up quickly. Growing a production team in-house from scratch takes up a lot of time, costs a lot of money, and can lead to missed opportunities in the marketing environment. Purchasing the necessary equipment seems like a fixed cost until you reflect on how rapidly technology evolves. Your cameras may be ready for the latest tech today, but what about next year? Or the year after that? For most businesses, buying gear and doing production work in-house has a much lower ROI than hiring a professional video production team.
It's Hard to Stay on Top of the Latest Trends
Video marketing itself has rapidly evolved over the past few years along with the technology used to create the content. Content marketing strategies and trends continue to shift as more innovation permeates the field. Your goal is to connect deeply with your current and future customers with your engaging content. A professional video production team like TalkingTree Creative is always on top of the latest trends to figure out the best way to produce and present your content – putting your brand in the best position to achieve its goals.
EVENT AND VIDEO PRODUCTION FROM TALKINGTREE CREATIVE
Ready to share your story? TalkingTree Creative is your premier guide to brand strategy, event planning, video production, and live entertainment. With help from our production experts, you can elevate your message and convert your audience to fans by transforming your next event into a fully engaging, memorable experience. We are located in the Baltimore-Washington Metro area, but are ready to accommodate the needs of businesses and organizations anywhere in the U.S. Get in touch with us today at 240-252-1200 or 202-684-2225 and let's start a conversation. Find out what we're up to on Facebook, Twitter, Google+, and Pinterest.