In our social media age, most of our experiences with marketing are passive. We scroll by targeted ads while checking updates on our social media feeds. We select "skip ad" as soon as YouTube offers us an opportunity. We fast-forward as the podcast host reads through their ad copy. Although these traditional marketing tactics are important in building brand awareness, experiential activations ensure you develop an authentic bond with your target audience. 
TalkingTree Creative blends our entertainment expertise with cutting-edge technology like virtual and augmented reality, interactive technologies, and projection mapping to create unforgettable branded experiences.
Our unique approach to experiential marketing
As expert storytellers, our team approaches every project with a focus on the message. Using our strategic creative approach, we develop immersive experiences that convey the story you want to tell from start to finish. From experiential campaigns enhanced with augmented reality to eye-catching trade show booths, our team consistently delivers one-of-a-kind experiences. 
Unforgettable event marketing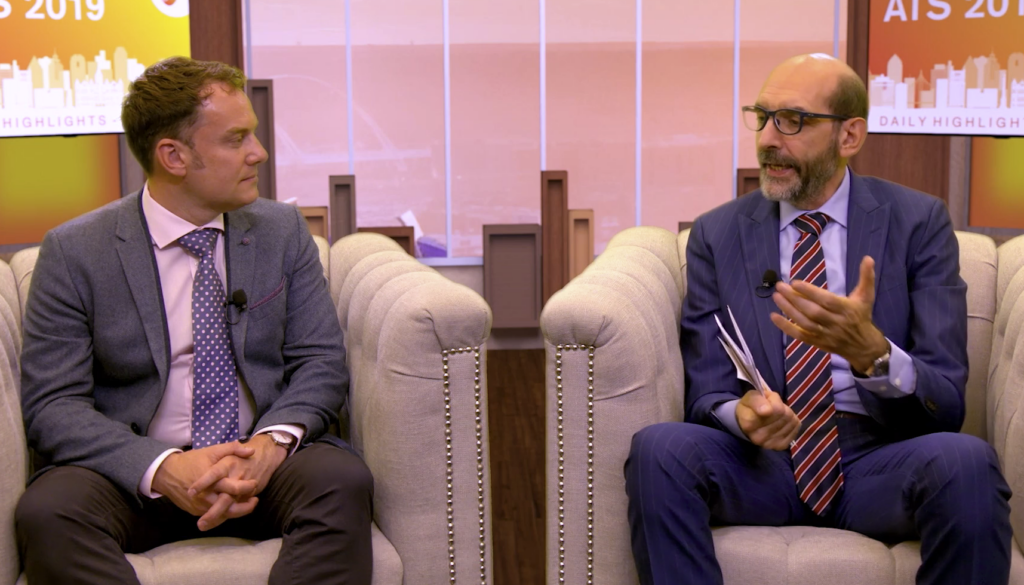 Standing out from the crowd is one of the biggest challenges brands face. With countless others vying for audience attention at live events, it's challenging to differentiate your brand at conferences and trade shows.
A medical client approached us to help their brand stand out from their competition. We produced a live interview where spectators could hear recent medical innovations, and we used VR technology to take this experience to the next level. The addition of VR and responsive, animated graphics transformed a typical seminar on recent medical innovations into a one-of-a-kind experience. 
Immersive product demonstrations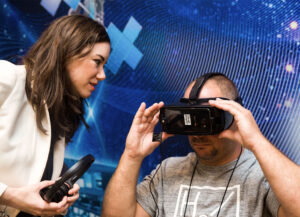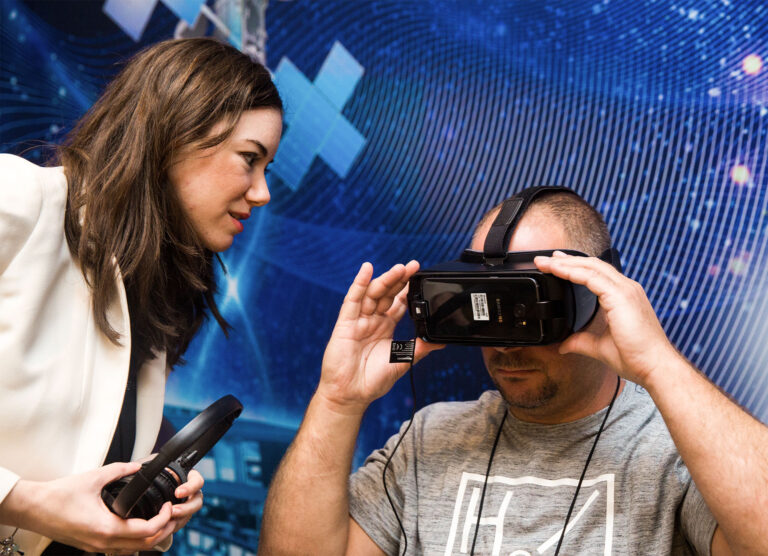 Product demonstrations increase understanding of your products and drive customer demand. While many product demonstrations are simple and easy to set up, sometimes your product is too large or complicated to fit within a trade show booth.
With a new satellite set to debut, our internet company client approached us to create an experience where users could see the satellite up close — without going anywhere. We created a 3D environment where users could travel through space or watch videos to learn more about the company's new satellite. Once users put on the VR headset, they were launched into orbit.
Whether you're hosting an entirely virtual event or offering a hybrid component, your attendees expect to have an unforgettable experience. Interactive elements like games, networking rooms, and virtual demonstrations ensure virtual attendees get engaged. 
When the pandemic made it impossible to host live events, many clients came to us for help producing engaging virtual events. Our professional council client sought to maintain as much excitement as possible in the transition to virtual. In addition to providing an interactive event platform, we produced an interactive virtual trade show. Attendees could visit and interact with custom booths from each exhibitor – as if they were walking the trade show halls in person. 
Experiential activations by TalkingTree Creative
A fun event or an enthralling product demo allows your brand to stand out from the crowd. These experiences provide unique ways to connect with customers on an emotional level.  The result is improved brand visibility, customer relationships, and lead generation. Visit our portfolio to see examples of our flawlessly executed experiential activations.
Experiential marketing cultivates memorable, real-life interactions to market your brand or product to prospective customers. Examples of this marketing strategy include virtual and augmented reality experiences, trade shows, pop-up stores, product demos, workshops, and more. Anything that gets audiences involved in real-life experiences with your brand can be an experiential marketing campaign.
Customer experiences are a powerful marketing tool. That's why live events like conferences and trade shows are among the most valuable marketing strategies. In fact, marketers consider events to be one of the best methods to pursue their business goals. Whether attending a trade show as an exhibitor or hosting a pop-up store, your event needs to offer a unique experience. In doing so, you'll develop genuine customer relationships – tied to a unique memory.
Sampling or product demos

Hosting and attending events

Activities, contests, and games

Virtual reality tours

Pop-up shops

Workshops and seminars
The ultimate benefit of experiential marketing is that it grounds your customer interactions in a real-life connection. As a result, you can expect positive outcomes in these areas. 
Brand affinity and awareness

Word-of-mouth buzz and organic reach

Understanding of your products or services

Consumer demand

Lead generation

Customer retention
As a bonus, experiential marketing pairs perfectly with social media marketing. Hosting an event or a contest gives you plenty of social media content. Plus, it's a great way to generate word-of-mouth buzz since attendees will likely post about their fun thanks to your brand.
Whether you host a contest online or demonstrate new products at an industry trade show, these real-life experiences build awareness and affinity for your brand. Games, events, and similar activations are exciting, and people enjoy participating. Ultimately, experiential activations allow your brand to generate happy memories with your target audience. 
See what we can really do when we
work together
.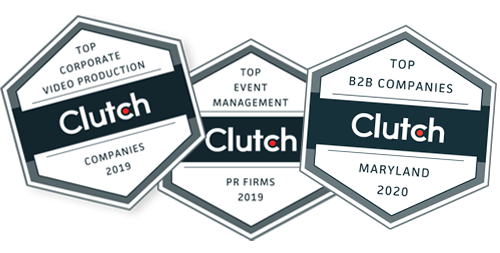 Top Creative Event and Video Production Companies in Maryland and Washington, DC