Animated Video & Motion Graphics
In a world of viral memes and TikTok dances, you might be tricked into thinking that selfie cam content is the reigning king of video. On Instagram Reels and TikTok that may be true. However, many scenarios demand in-depth storytelling, which a smartphone can't necessarily deliver. Whether you're tasked with explaining complex topics in a simple manner or transporting viewers to outer space for a vital training session, animated video cannot be beaten.
We'll explore the benefits and production process of animated video. Plus, we'll show you when to opt for animation over live video production and how the creative process differs. Keep reading to learn more about animated video production.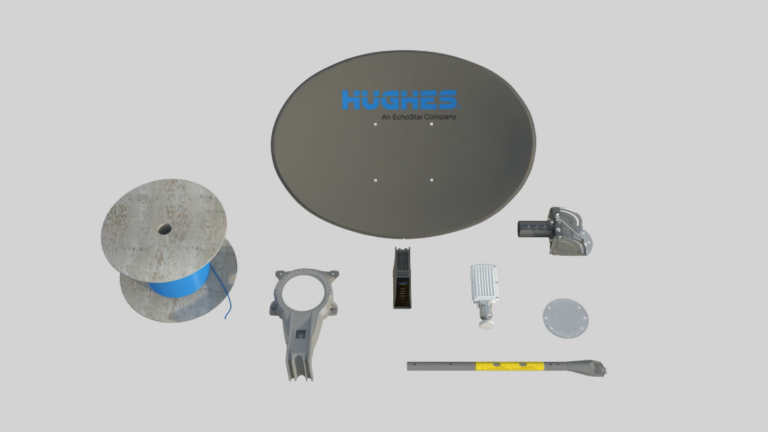 The benefits of animated video:
The opportunities are endless: Unlike live video production, animation isn't constrained by the laws of our natural world. That means you can bring nearly any vision to life through animation. You can simplify complex topics, travel to far-away places and captivate your audience with exciting visuals. Nearly anything you can imagine becomes possible through animation.
Ideas are more flexible: In addition to the boundless possibilities animation offers creators, there is also greater flexibility with your vision. In live video production, the final product is limited by what you shoot during the filming process. 
Animation however gives you the opportunity to workshop your creation throughout the process. If an idea you had during development turns out differently on screen than you'd expected, you can simply change course.
When should you use animation instead of live video?
The benefits of animation are clear, but when is the right time to leverage animation instead of live video production? Although not all ideas are inherently visual, many must still be conveyed in a visual manner. Here are a few scenarios in which animation can be more successful than live video:
demonstrate safety protocols in manufacturing or similar industries
advertise a new product or service to customers
showcase the success of a recent project with high-level data and diagrams
You can showcase data, demonstrate abstract concepts or share important reference points like maps or diagrams. The laws of physics, your location and, of course, the budget can often hold you back from acquiring the right footage. 
Sometimes what you envision is simply too far, too large or too expensive to adequately capture in live action. For instance, it's much easier and cheaper to animate a satellite in space than it is to actually travel there – especially with a film crew. 
 Here are just a few scenarios in which animation is often the best medium for your vision: 
Explainer videos
Instructional videos
Professional development 
Marketing campaigns
Case studies
 Above all, animated videos help you bring your vision to life when live video falls short. You can provide more effective education, convey emotions and leave a lasting impression on viewers.
2D, 3D and motion graphics – the different styles of animated video
At TalkingTree Creative, we offer three kinds of animation:
Motion graphics
2D animation
3D animation
Each animation style is most suitable for different kinds of content. 
The worlds of animation and graphic design collide in motion graphics, which are an extremely effective method of elevating audience engagement. Through motion graphics, you can emphasize a point or add visual character to your message. However, when you really want to tell a story, 2D and 3D animation reign supreme. 
The basic shapes and simple character styles of 2D animation lend themselves well to experimental stylistic choices. The simplicity of this animation method balances out other more complicated elements. 
Meanwhile, 3D animation is effective at realistically representing ideas. Often, a vision is too complicated to recreate in live action. Take our client Hughes as an example. We used 3D animation to demonstrate a satellite's functionality, and there was no intergalactic travel necessary.
How is animated video production different from live video?
Naturally, the production process for animation differs substantially from that of live video production. However, there are a few key steps which overlap between the two: 
Development 
Scriptwriting
Storyboarding
Post-production
Whereas live video has an additional production phase during which filming takes place,  animation skips straight from pre-production to post-production. Once the script is written and storyboards are set, we're ready to create. During that time, we can experiment with the animation until we're satisfied with the product. 
Bring your vision to life with TalkingTree Creative
Maybe you're looking to transport viewers to outer space. Or you're just trying to educate them on a difficult topic. Whatever your goal may be, we can use animation to turn it into reality.
Curious how we use animated video to tell impactful stories? Visit our video production portfolio to see animated video projects.
See what we can really do when we work together.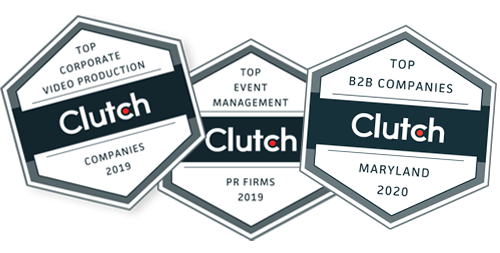 Top Creative Event and Video Production Companies in Maryland and Washington, DC