Brand Videos
When it comes to your brand, image is everything. That's why a video should show and tell your audience the key elements of your message. Dynamic and exciting custom video stories can engage your audience in ways that a traditional product demo simply cannot match.
TalkingTree Creative produces video image pieces that inform and entertain with an engaging, illustrative narrative that gets your brand's message across. A video image piece designed by TalkingTree is multipurpose: Whether you want a video to be playing on loop during your next trade show or you've got an idea that you just know will go viral once it's been posted on a video-sharing site, we can bring your ideas to life and ensure that your content is an effective vehicle to tell the story of your company, brand, or product. Our video production company is based in the Baltimore-Washington corridor, but we work with clients throughout the country.
Image is everything
Because videos can do so much to enhance your corporate event, non-profit gala, or tradeshow or expo, it's important to do them right. You need the help of creative and experienced professionals who understand how to use video as part of a broader marketing event production strategy.
Consumers are so overwhelmed with information that it can be hard to ensure your brand stands out from the crowd. Companies must seek new and innovative ways to not only earn new customers, but to retain their loyalty as well. Custom video stores provides the perfect solution for broadening your fan base and reaching new audiences that will be excited about your brand.
Testimonials
Want to build consumer trust in your brand and effectively convert more leads into sales? Testimonials are the gold standard for successful companies and provide a rich source of opportunity. The team at TalkingTree knows how to interview your loyal customers and transform their testimonials into customer video stories that will instill trust in your audience. In editing and production, we pay close attention to telling a complete story. Viewers will be left with the impression that your company cares about its audience so they will be comfortable trusting you.
In the end, we will provide you with an authentic, professional customer testimonial video that can be posted on your website, included in presentations, played during corporate events or seminars, and submitted to video file sharing sites such as YouTube to spread your company's message. Let your customers do the selling for your company by investing in custom video stories.
To learn more about our video production capabilities, please visit our video production website:
http://talkingtreeproductions.com/
See what we can really do when we work together.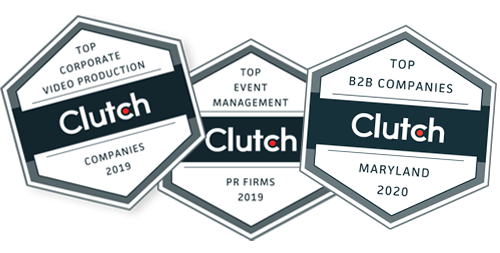 Top Creative Event and Video Production Companies in Maryland and Washington, DC