Expert Sales Conference Production:
Sales and trade conferences are critical opportunities to reach your customers in person. Take full advantage of their presence and offer them an experience that will stay top of mind once the show wraps up. Whether you need a trade show video to enhance the impact of your booth or are staging a customer appreciation event after hours, TalkingTree Creative has the experience and relationships in place to plan and execute a spectacular event, from design to logistics to AV management and more.
Count on us for engaging theme ideas, event design & staging, video production, press events and more.
Stress-free sales and trade conference production and management, from start to finish
Trade shows are as much about the outside experiences – from the after party to the breakout learning sessions – as the main event. And unlike the tightly regulated spaces on the exhibit floor, your creativity can run wild in staging an outside event. We've helped clients all over the country make a splash at their sales and trade conferences, with events including:
Industry award banquets and presentations
Exclusive product roll-out events
Live music shows for exclusive customers
Customer appreciation events
Motivational sales meetings, videos and keynotespeakers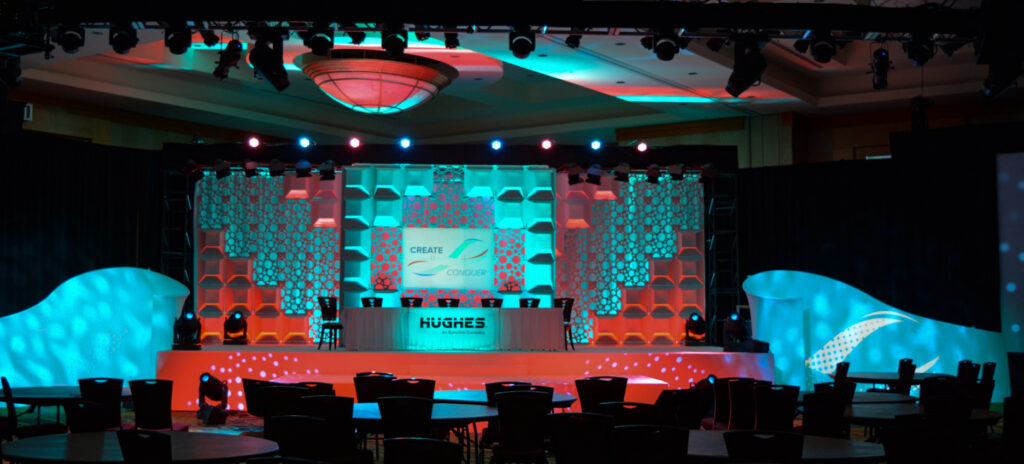 Plan a customer appreciation event at your industry's next big trade show
For many businesses with customers located all over the country, getting your entire customer base in one location is a rare and vital opportunity. Trade shows and sales conferences can present a perfect opportunity to show all your customers just how much you appreciate them with an exclusive event. We stage customer appreciation events and other ancillary events to piggyback on the success of major tradeshows. Gather all your customers for an exclusive dinner and presentation on the last night of the big trade show, and there's a good chance they'll leave the event talking about you.
Enhance your experience and engage your audience with video
How can you deliver a consistent sales presentation to every single customer that enters your trade show booth? Unless you have more sales people than customers, you can't. As a skilled corporate video production company, located in the Baltimore-Washington corridor, we can handle all aspects of your trade show video production.
A professional-quality trade show video can do more than just deliver your sales presentation to every customer that enters your area, it can enhance the entire look and feel of your booth. The added visual and audio components make a bigger impression and reach a broader audience in a whole new dimension.
Find out how we can make your next sales conference or trade show a hit. 
See what we can really do when we work together.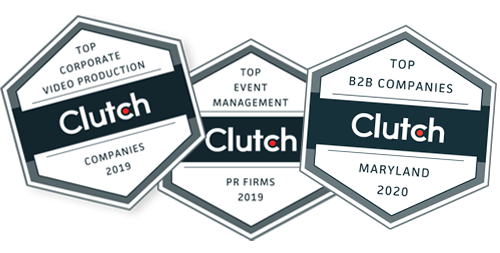 Top Creative Event and Video Production Companies in Maryland and Washington, DC