Virtual Reality
Imagine taking your guests on a journey anywhere in this world, or out of this world, without the added cost of a plane ticket! VR allows us to design limitless customized environments and we can even add the interactivity of allowing your audience to make choices about what they want to see, hear, and learn next while they're inside the experience.
Virtual Reality (VR) delivers an immersive experience that allows users to explore, learn, and participate in custom, immersive environments. VR can be deployed using a variety of platforms including the Oculus Rift, HTC Vive, and new solutions are constantly being released.
TalkingTree Creative works with top-notch professionals to ensure that every aspect of an event is engaging and leaves a lasting impression on attendees. We believe that guests are far more likely to retain information if it's presented to them in an exciting and entertaining way, and VR has proven to be a great solution for many companies. Read more about how we used VR to launch the Hughes Satellite team into outer space!
See what we can really do when we work together.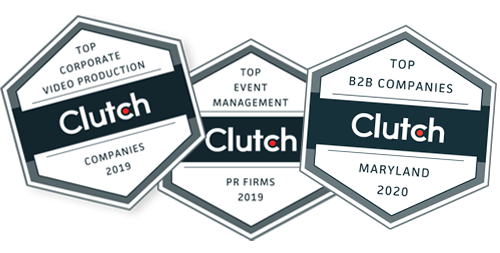 Top Creative Event and Video Production Companies in Maryland and Washington, DC