Documentary Video
Your story matters. That's TalkingTree Creative's guiding principle as a video documentary production company. From storyboards to shooting schedules, to finished products, we establish a meaningful relationship with our clients as well as the subject matter at hand in order to craft compelling video content.
We create video content that bridges the gap between you and your audience. Our award-winning corporate documentary video production team produces layered and informative documentaries that tell the story of your company in an interesting, educational, and engaging way. We are based in the Baltimore-Washington corridor and work with clients throughout the Mid-Atlantic region and nationwide.
What is corporate documentary video and how can it help my business?
Corporate documentary filmmaking serves a multitude of purposes. Whether you want to create an educational video to supplement corporate training or a company history feature film to play during a business conference, the addition of video will keep your audience engaged and reinforce important information so that they are more likely to remember your brand and what it stands for.
An educational video can break up a training seminar that would otherwise be mundane and boring. By presenting important information in a visually engaging way, attendees are enraptured – not asleep. Rather than relying only on handouts and PowerPoint presentations, documentary video offers an creative way to keep your employees, clients, or participants invested in your message.
What does a corporate documentary video production company do?
Creating engaging and interesting video is no easy feat. It requires the skills and expertise of an experienced production company that can understand your company's mission and voice. A great video production company uses video content to elevate your brand messaging. A corporate documentary production team will elevate your training seminar or educational event by incorporating video that takes your event from stuffy to experiential.
While video production may seem as simple as setting up a video camera and filming a pre-written speech, in reality, it is anything but easy. Quality corporate documentary video requires extensive preparation before filming even begins:
determining the central goal and message of your video

scriptwriting

storyboarding
Then there's the actual production. Filming, editing, and AV equipment concerns are crucial aspects that our team is fully-equipped to handle. We make planning and executing a corporate documentary our artform.
Rather than taking it all on yourself and crossing your fingers crossed that it will work, entrust your video production to an experienced corporate video production company. You can rest assured that you'll feel proud of the final product and want to share it again and again.
To learn more about our video production capabilities, please visit our video production website:
http://talkingtreeproductions.com/
See what we can really do when we work together.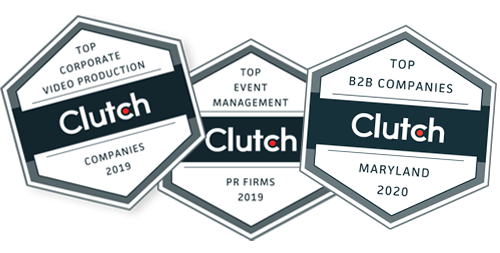 Top Creative Event and Video Production Companies in Maryland and Washington, DC