Corporate Appreciation Events
Your business's success and growth depend on strong customer loyalty and a positive company culture. That's why it's important to show your gratitude in the right way. Corporate appreciation events allow you to show clients and employees that you recognize their support and effort. Plus, they give you the opportunity to return some of their generosity. Expressing appreciation for your clients and employees supports retention and boosts morale.
Our team of event production experts help you ensure your clients and employees feel appreciated, motivated, and engaged. From private parties to formal galas, we can create the perfect event for your needs. The result will be an engaging event, strong customer relationships and an excellent employee culture.
Tired of the same old boring client and employee appreciation events?
To achieve your goals, corporate appreciation events have to strike a delicate balance. You want to demonstrate your appreciation for your guests while also improving employee relationships or upselling existing clients.
However, you don't want your appreciation event to feel like a typical team-building meeting or client happy hour. Have you had your fill of appreciation lunches and virtual happy hours? Let us plan a corporate appreciation event that will truly wow your guests!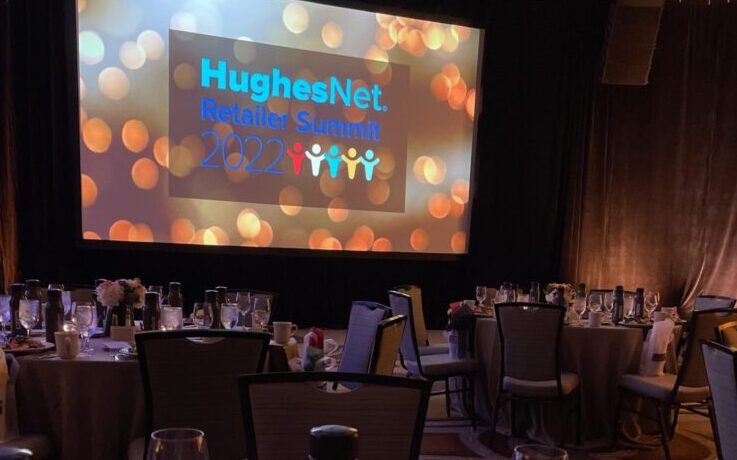 The benefits of client appreciation events:
Client appreciation events are an excellent addition to your marketing strategy, but few companies leverage this opportunity to engage clients. You can strengthen customer retention, upsell existing clients and gain referrals just by showing your customers a good time.
Strengthen customer retention: The customer experience shouldn't stop once you've made a sale. Client appreciation events allow you to take your customer journey beyond thank you emails and free gifts. Follow-up emails are an essential part of the customer experience, but appreciation events take your customer journey a step further. Client events allow help you demonstrate customers are much more than dollar signs to you – they're valued partners.
Upsell your services: It can be hard to find a good time to offer new products or services to your clients. Unlike phone calls and follow-up emails, client appreciation events are a pressure-free opportunity for you to connect with clients. For instance, say you host a year end appreciation event. Organically learn about clients' goals for the upcoming year, showcase your successes and identify ways to leverage your partnership further.
Gain referrals: Appreciation events are also a great way to connect with potential clients. Encourage your attendees to bring a guest, and you might get the opportunity to introduce your company to new people.
Want client appreciation event ideas? Visit our 
portfolio
 of work to see how we've helped clients craft engaging events. 
Build company culture through employee recognition events.
Want to make your next employee appreciation day extra special? Have a major company milestone to celebrate with your team members? Employee appreciation events show your team that you care and set you up for even greater success in the future. Employee appreciation events are an essential ingredient in a positive company culture.
Benefits of employee events:
Strengthen employee culture. Whether your team is remote or in-office, your employees get few opportunities to connect in a carefree setting. Hosting events centered around fun and entertainment can help you bring employees together.
Employee events are especially beneficial to large companies. Employees from all across the country can build relationships with people outside of their immediate team, reducing silos and boosting creativity. Given the opportunity to connect in a setting away from work, your employees will work even better together.
Drive employee success. Employees don't just demonstrate better teamwork, they also do better work when they feel appreciated.
Your team will work harder, overcome challenges faster and generate more creative ideas when they feel motivated. Appreciation can go a long way towards your company's success. Simple thank yous, appreciation gifts and events show employees their efforts do not go unnoticed
Employee appreciation event ideas:
Our client, Hughes, leverages our expertise with a whole host of creative services including event production. Each year, they host a company wide meeting for senior executives, engineers, and sales leaders from around the globe. Employees review their accomplishments, share their goals for the future and motivate one another to achieve success in the year ahead.
Incorporate video production into your corporate appreciation events to support your goals. Showcase employee successes, celebrate milestones or tell the story of upcoming projects.
In early 2022, we produced their first live event since the COVID-19 pandemic began. Event programming and decor followed a unifying theme: Hughes – the Force of the Future.
The meeting marked their first live event post-pandemic and served as a motivational opportunity. After years of virtual events, team members from all over the country could be together. This was an opportunity to reinvigorate employees and set the stage for the company's future.
Throughout our long-term partnership, we've helped them demonstrate appreciation for their employees through custom: 
Our approach to corporate appreciation events
TalkingTree Creative produces events that support your company goals without feeling like a sales pitch or an all-hands meeting. We tap into our team's background in entertainment to construct theatrical events that energize, excite, and focus your audience. From developing improv comedy teams to original songs to theatrical plays, our strategies separate us from other event production companies. We know that the secret to successful communication lies in transforming your message into an experience.
Take the hassle out of event planning with TalkingTree Creative
Trust TalkingTree Creative to produce an event that your guests will never forget. Event planning is a complicated process. From hiring entertainment to designing the event decor, there are countless details involved in event production.
That's where TalkingTree Creative comes in. Leave the entertainment and logistics to us. Instead, you can focus on what matters most: letting your employees and clients know how much you care
See what we can really do when we work together.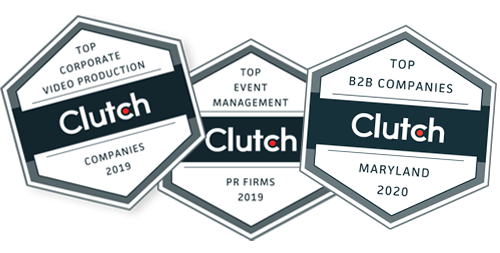 Top Creative Event and Video Production Companies in Maryland and Washington, DC