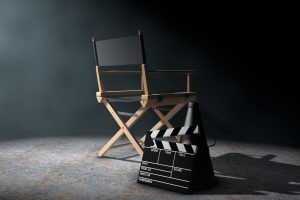 You may have noticed the explosive growth of video on social media networks recently. Businesses across a wide array of industries are using video, and especially live webcasts, as a way to connect with their audiences and build brand awareness in a highly engaging way. At TalkingTree Creative, we have produced webcasts featuring a small live audience in a studio environment for our clients to help them achieve their marketing goals. Is live webcasting simply having a moment, or is it here to stay? We think webcasts have already become an integral part of a successful marketing strategy. Here are some reasons why.
Extending Your Reach
Webcasts tap into the power of the internet to massively extend your potential audience without the need for a massive marketing budget. Social media networks are especially useful and suited for webcasting because they feature tools that allow you to drill down your target audience in a highly specific way. This makes it easy to deliver your engaging content not just to your loyal customers, but also to your hundreds (or potentially thousands) of prospective customers.
Preserving Information and Branding Identity
Live webcasts can be stored and repurposed online in many different ways. Embedding the recording of the webcast to your website ensures that those who may have missed it the first time will be able to access it later on. Webcasts also make excellent reference material for those within and outside of your company which can be shared easily.
The Power of Video on Social Media
Social media has evolved into a powerful tool for brands to connect with their audiences. Photos used to dominate and garner views, but videos are quickly becoming the preferred delivery method for brands. In fact, social media outlets that are associated with photos like Instagram and Snapchat are pivoting towards video, and Facebook's algorithms are pushing videos and live webcasts to the front of their users' news feeds. Better yet, social media offers many ways for users to interact and engage with the content and for brands to measure this engagement in tangible ways. This can help you gain greater insights into your marketing efforts to determine what's working and what could use some tweaking.
GET CREATIVE, ENGAGING WEBCASTS WITH THE HELP OF TALKINGTREE CREATIVE!
Ready to share your story? TalkingTree Creative is your premier guide to brand strategy, event planning, video production, virtual reality, and live entertainment. With help from our production experts, you can elevate your message and convert your audience to fans by transforming your next event into a fully engaging, memorable experience. We are located in the Baltimore-Washington Metro area but are ready to accommodate the needs of businesses and organizations anywhere in the U.S. Get in touch with us today at 240-252-1200 or 202-684-2225 and let's start a conversation. Find out what we're up to on Facebook, Twitter, Google+, and Pinterest.