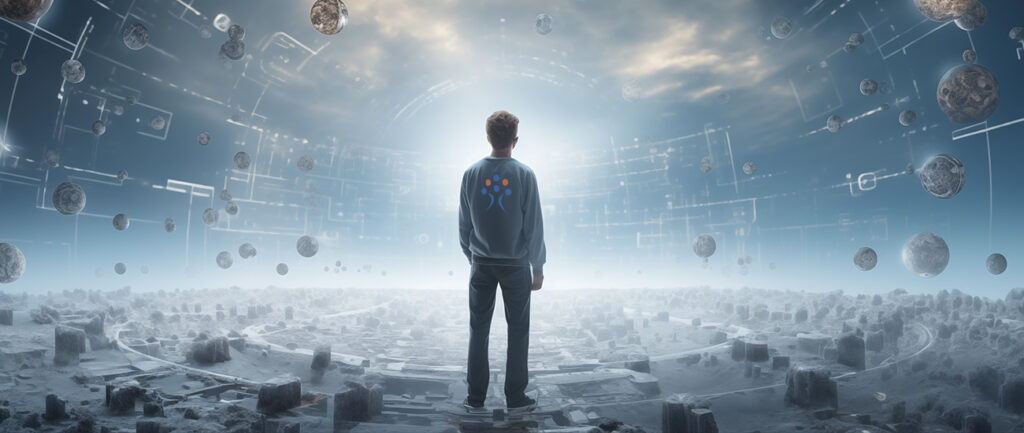 Artificial intelligence (AI) is driving a technological revolution in the event production industry. Experts like us are increasingly harnessing AI tools to create more immersive and memorable event experiences for attendees. 
To learn about innovative ways AI experts are deploying the technology in event production, Senior Creative Producer Kel Millionie interviewed Joe Fino, Creative Director and Founder of Unexpected Creative, an AI Prompt Engineer. Check out our top takeaways for event professionals from Kel's conversation below. For a deeper dive into AI, visit our Vimeo for the full interview.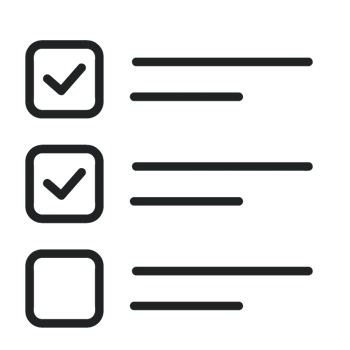 Dive deeper into four ways AI drives progress in the event production industry.
1)

Develop

fully customized
event spaces with AI image generation tools

Stunning spaces are integral to exceptional event production, and we're experts at using technology to craft immersive event environments.
With the help of AI-generated imagery, we can develop custom concepts and digital designs – fast. AI image generator tools like Midjourney, Jasper Art, and Dall-E help designers combat creative roadblocks.
Plus, popular programs like Photoshop and Canva have introduced AI-powered tools to meet the rising demand for custom image generation. When we can't find the perfect imagery to support the vision we had in mind for our clients, we leverage the tools at our disposal to design assets that exceed expectations.
See how we used AI image generation to help design a dynamic event stage for the Hughes Sales & Marketing Meeting 2023.
2)

React quickly to

attendee challenges
with AI-powered assistants

Chatbots and virtual assistants allow event planners to address attendee issues promptly and effectively. As events continue to grow in complexity and scale, AI-driven communication solutions will play a pivotal role in delivering exceptional attendee experiences.
The benefits of real-time response:
At TalkingTree Creative, we strategically integrate cutting-edge AI tools like chatbots and virtual assistants to craft unforgettable events.
These AI-driven tools offer a scalable, cost-effective, and efficient way to enhance attendee experiences. These solutions not only improve attendee satisfaction but also free up event staff to focus on more complex tasks.
3)

Create impactful scripts and

compelling
event content with AI language processing

Highly engaged attendees are more likely to stay connected with your brand after the event. To get attendees engaged, you need a compelling script and captivating event content.
In our conversation with Joe, we discovered how ChatGPT and other AI writing software can assist in script writing and event content development.
How AI enhances the writing process:
4)

Leverage

audience insights
to create more successful events in the future

AI can help event planners make more informed decisions – by leveraging data such as attendee feedback, social media mentions, registration information, and more. We blend careful analysis of your target audience and their pain points with insights from past events to optimize your event. 
Plus, AI powers personalized event agendas and recommendations, guiding attendees to the sessions and exhibitors most relevant to their interests.
High attendee engagement leads to a better return on investment for your events. Explore our secrets to developing an event content strategy and maximizing attendee engagement:
How to Engage Your Audience With Compelling Event Content
Event production powered by AI
AI is revolutionizing how we plan, execute, and enjoy events. From crafting personalized content that captivates attendees to optimizing logistics for smoother event operations, AI is a game-changer. 
Check out Kel's full interview with Joe on Vimeo to see how he integrates ChatGPT into his content creation process and learn strategies to pump up your event strategy with AI.