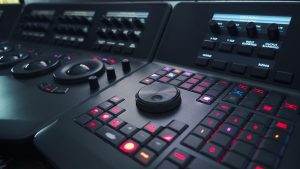 Your brand invested time and money into creating compelling video content to share with your audience, so it's understandable that you would want that content to be the best that it can be. And your video production team works hard to present that content in a professional way. But what happens if you need to make a change in your approved content? It is actually much more difficult to do than you might initially think – one small change can completely transform a production. The costs associated with the project can also make it go over budget quickly. Why is it so hard to change approved content in a video production?
One Small Change can Snowball
Let's work with this example – a firm hires TalkingTree Creative to produce a video with a backing audio track. After the storyboard is approved and the video is produced, the client then realizes that the audio track doesn't align with their vision of the project and requests a change. It seems simple – just change the audio track, right?
Actually, changing the audio necessitates completely changing the production as a whole. In a well-produced video, the audio is supposed to line up with what's going on visually. Paradoxically, sound is the most important part of a video – we like to say it makes up more than half of a production. Making a change to the audio track will require that we change the visuals, which in turn may require us to revisit the entire storyboard. Just about every other change we have to make to approved content from the storyboard can place the whole project at risk of this full-scale change.
Solutions
Your video production project has a budget, and we want to help your brand stay within that budget. The best way to avoid having to make changes during a project is to have a well-defined approval process in place at your company. Smaller companies may be able to utilize a single point of contact that interfaces with the production company on the project. Larger companies may have many interest stakeholders that should all be on the same page at all times. A defined approval process takes the guesswork out of a project, allows everyone with a voice in your project to come to a consensus, and results in a high-quality production that will stay within budget.
GET ENGAGING VIDEO PRODUCTIONS WITH THE HELP OF TALKINGTREE CREATIVE!
Ready to share your story? TalkingTree Creative is your premier guide to brand strategy, event planning, video production, virtual reality, and live entertainment. With help from our production experts, you can elevate your message and convert your audience into fans by transforming your next event into a fully engaging, memorable experience. We are located in the Baltimore-Washington Metro area, and we accommodate the needs of businesses and organizations world-wide! Get in touch with us today at 240-252-1200 or 202-684-2225 and let's start a conversation. Find out what we're up to on Facebook, Twitter, Google+, and Pinterest.