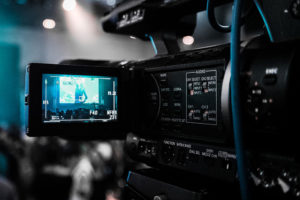 For brands looking to make an impact and reach their customers these days, video is one of the most essential tools available. But to get the most out of a video marketing campaign, you need to plan extensively for each step of the production process from start to finish. Most marketers have trouble when it comes to the start of a new video production – they're not quite sure where exactly to begin. Producing a video, however, is quite similar to other marketing efforts, though there are a few key differences. Here's how to get started with a new video production.
Defining Your Goals
Just as with all forms of content, before you start to create a new video production, you need to decide what the ultimate end goals are for the project. Some projects are meant to tell a story about the brand, others to raise brand awareness – and still others are meant to serve some internal purpose. You'll want to create SMART goals – specific, measurable, achievable, relevant, and time-bound – by thinking about any issues that your brand needs to address with your new video production. And you'll also need to determine how to measure whether your production is achieving those goals or coming up short.
Determining Your Target Audience
Knowing your target audience is a key factor in the success or failure of any marketing effort, and it's no different with video production. If you have a database of buyer personas available, use these to inform your decision-making when it comes to your messaging and creative work. Demographics are only partially useful here – they're necessary, but not sufficient. Strive for a more in-depth insight into your target audience – motivations, common problems they're facing and how your brand can help – these insights can really bring out the best in your final production if you utilize them well.
Deciding Your Core Message
Armed with extensive knowledge of your target audience and the goals of your new video production, you can now determine the core message of your video. This message, in essence, is the main idea that you need your audience to remember after viewing your video. You may need to have multiple messages in your video, but limit these to only a few – too many messages can confuse and frustrate your audience and ultimately be counterproductive to your marketing efforts.
GET ENGAGING VIDEO PRODUCTIONS WITH THE HELP OF TALKINGTREE CREATIVE!
Ready to share your story? TalkingTree Creative is your premier guide to brand strategy, event planning, video production, virtual reality, and live entertainment. With help from our production experts, you can elevate your message and convert your audience into fans by transforming your next event into a fully engaging, memorable experience. We are located in the Baltimore-Washington Metro area, and we accommodate the needs of businesses and organizations world-wide! Get in touch with us today at 240-252-1200 or 202-684-2225 and let's start a conversation. Find out what we're up to on Facebook, Twitter, Google+, and Pinterest.