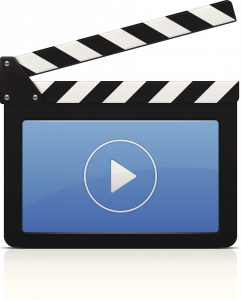 If you hadn't already noticed, video is taking the content marketing world by storm. Video is expected to account for 69% of all consumer internet traffic by 2017. So what makes video so successful? In addition to being naturally engaging, video offers small businesses a way to create content that is easy to digest. According to content marketing agency Axonn Media, 7 in 10 people view brands more positively after watching interesting video content from them. And because production costs have fallen significantly in recent years, video is rapidly becoming more accessible.
More Traffic
Your typical internet user spends 88% more time on websites with video, and half of all mobile traffic is used on videos. Emails that include video click-through rate by as much as 200-300%. When compared to text-based marketing, videos bring in much higher rates of retention. As such, it's imperative for entrepreneurs to have a creative strategy in place that puts video to work.
More Return on Investment
Landing pages with video can increase conversions by up to 80%. In addition, consumers are 64% more likely to buy a product after having watched a video about it. That is an incredible amount of value for your investment. Video's success in terms of ROI is in large part due to its capacity for storytelling, as it helps brands sell ideas and emotions far better than any other medium.
Video and Small Businesses
You don't need a 12 figure revenue stream to leverage video content anymore. Small businesses are increasingly finding that they can put good ideas into action with video platforms like Youtube, Facebook and Instagram. Small business video budgets are actually expected to surpass enterprise by 2018. It comes to little surprise, given that there has never been a more effective way for small businesses to generate brand awareness and customer loyalty.
Custom Video Stories from TalkingTree Creative
Ready to share your story? TalkingTree Creative is your premier guide to brand strategy, event planning, video production, and live entertainment. With help from our production experts you can elevate your message and convert your audience to fans by transforming your next event into a fully engaging, memorable experience. We are located in the Baltimore-Washington Metro area, but are ready to accommodate the needs of businesses and organizations anywhere in the U.S. Get in touch with us today at 240-252-1200 or 202-684-2225, and let's start a conversation. Find out what we're up to on Facebook, Twitter, Google+, and Pinterest.