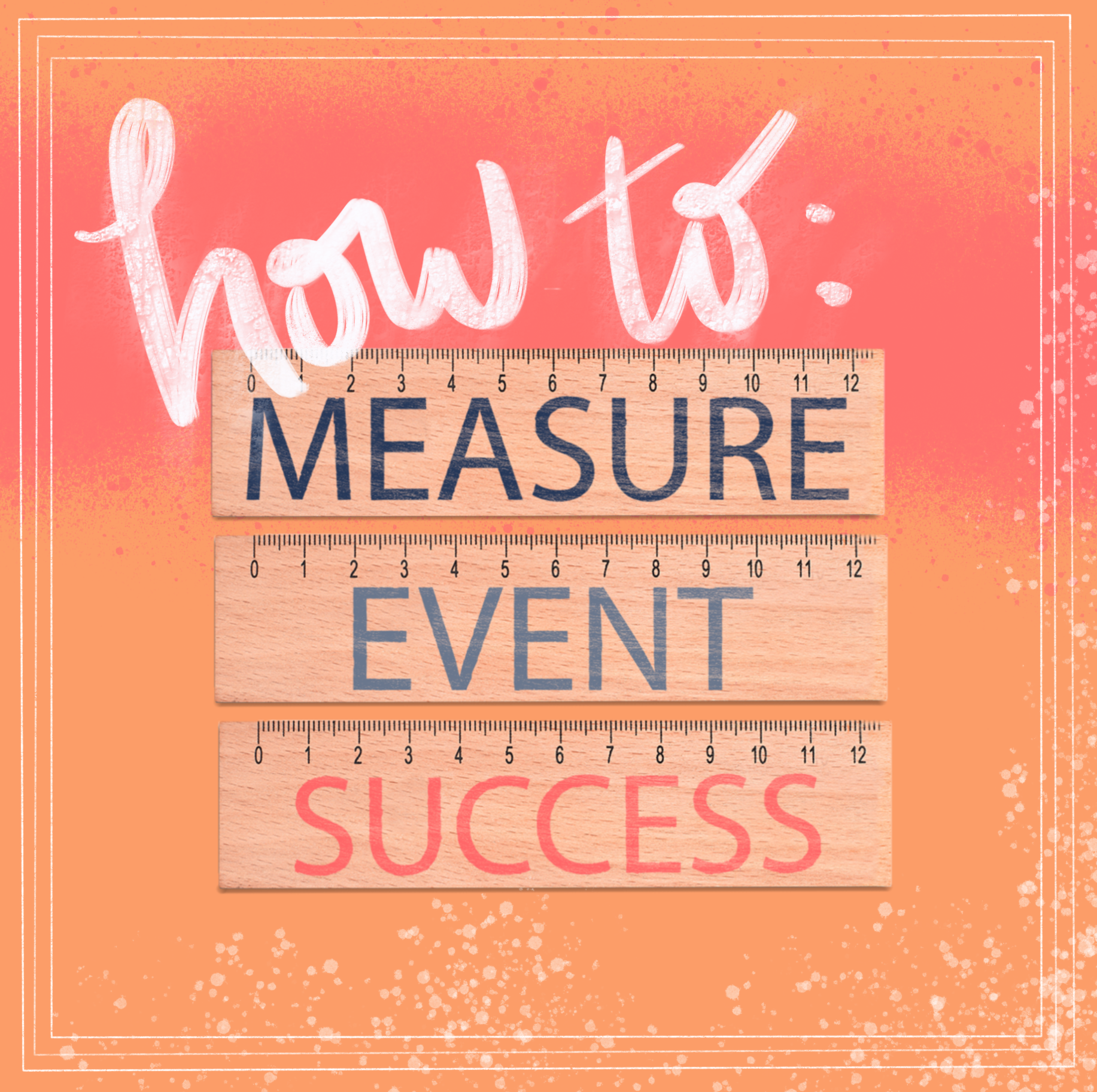 So you've just put on a huge event, how do you know whether or not it was a success? 
According to a recent study, 3 out of 5 marketers would say they don't have a clear-cut answer for determining event ROI. However, events remain a hugely popular marketing channel with over $500 billion spent on them each year. So why is it such a struggle to measure their success?
Here are six ways you can determine the impact of your event.
Impact vs ROI
If you figure out the total cost to execute an event, you could just weigh that against other quantifiable elements to determine a black-and-white "score." Or use an ROI calculator. However, events are an artform, and there is so much more to consider when you're evaluating the overall effect of your event: brand recognition, networking, improving customer relations, etc are all factors that affect a successful event. 
Event ROI Objectives
When it comes to determining whether or not your event hit the mark, consider your objectives and ways you can measure their specific impact on the audience. Here are some examples to get you started:
The degree to which your event stimulated new discussion and/or thinking. A great way to track this would be to create a few event hashtags and encourage attendees to use it in their social posts. That way, you create a thread of information that's easy to search.

The degree to which your event provided new knowledge.
Inclusiveness and diversity of your event's participants.
The quality of discussion influenced by your event. Are people not only grasping the information but building on it and creating new ideas?


Did your event raise your organization's awareness and public profile? Ideally, you'll see a spike in your site and social traffic right after an event.

The timing of your event — was it contextually aware and/or appropriate?
1.5 billion people attended b2b events in 2017, and the Bureau of Labor Statistics projects an 11% increase in meeting, convention, and event planning industries from 2016 to 2026. These statistics seem to prove that events are still a profitable marketing channel – and now you can track the success of your next event!

Get the most out of your next event
We are here to help you bring your vision to life on stage.  Reach out to us today to see what kind of event magic we can make together!