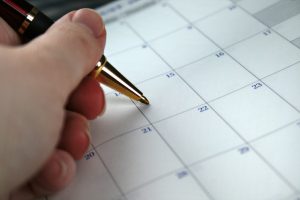 Corporate events are an opportunity to put your brand in the spotlight, but planning for one can be a logistical nightmare, and it's easy to overlook some of the finer details. When it comes to planning an event, you can never be too organized. Here are a few tips and tricks to avoid common pitfalls and make your next corporate event run just a little bit smoother.
Do Your Research
Regardless of what you're planning an event for, a unifying theme is the backbone that will hold it all together. Carefully consider the goals and objectives of your event, as well as the audience you're going to be presenting to. Your message will serve as a guide for all other planning aspects. Unexpected dilemmas are bound to surface, but doing your research can help you root out most of them before your event hits the stage. Conduct thorough site visits ahead of time and leave an open communication channel with the venue provider and any other services you've chosen to employ. If everyone you work with is on the same page you'll have a much easier time communicating a singular idea on the day of your event.
Don't Overlook the Details
Event planning frequently involves a lot of delegation, which can leave a project manager susceptible to missing the smaller details. These details can sometimes make or break your event. If you're catering, for example, have you considered the dietary requirements of everyone in attendance — vegetarian, vegan, kosher, halaal, or anything else? Dividing your team may help you get things done efficiently, but leave yourself enough time to pay extra attention to the details.
Be Smart, Be Creative
A good corporate event is not just a talk with some free food, it's about creating a memorable experience for your audience. Your event's theme and message needs to be consistent all the way through. Make sure your promotional strategy aligns with the size and scope of your event. If you're planning to show video or provide entertainment, review the content to make sure it fits with your overall goals for the event. One of the most common event pitfalls involves awkward presentations that fail to connect with their intended audience. With TalkingTree Creative, we can help you put all the pieces together.
Corporate Event Planning from TalkingTree Creative
Ready to share your story? TalkingTree Creative is your premier guide to brand strategy, event planning, video production, and live entertainment. With help from our production experts you can elevate your message and convert your audience to fans by transforming your next event into a fully engaging, memorable experience. We are located in the Baltimore-Washington Metro area, but are ready to accommodate the needs of businesses and organizations anywhere in the U.S. Get in touch with us today at 240-252-1200 or 202-684-2225, and let's start a conversation. Find out what we're up to on Facebook, Twitter, Google+, and Pinterest.