Washington, DC is one of the most dynamic and powerful destinations for a corporate event. It's the capital city of the United States, home to numerous international agencies, and a leading global center of culture.
It's always tough for event planners working in a city filled with world-class venues is to find truly unique locations that break through the glass and actually deliver an unforgettable experience. Here are five innovative venues worth considering for your next corporate event in Washington DC:
The Loft at 600F
Why we like it: Imagine your next meeting under exposed beams and Edison bulbs galore. This boutique event space gives off all the industrial feels plus all the modern amenities you expect from a venue today. The warm, rustic ambiance and natural hardwood accents make a great atmosphere for a smaller corporate event. Book up to 3 super versatile floors that can transform into nearly any layout you design.
Capacity: Less than 100
Great for: Corporate meetings, day retreats, and training seminars.
Location: Corner of 6th and F street in Penn Quarter| Walking distance to the convention center and Verizon Center
View this post on Instagram
National Union Building
Why we like it: The Loft at 600F's larger, sister venue boasts a 28,000 square-foot floor plan divided into eight rooms that can be rented privately or together. The National Union building has some stylistic features we love like curved glass statements, arched doorways, and an original wrought-iron staircase. The space is also fully equipped with bose towers, mounted AV screens and projectors, and more to make your planning experience a little less hair-on-fire crazy. There's also a basement speakeasy where the group can unwind while embracing a Roaring 20's state-of-mind.
Capacity: up to 200
Great for: Board meetings, offsites, brainstorms, staff retreats, workshops and trainings
Location: Northwest DC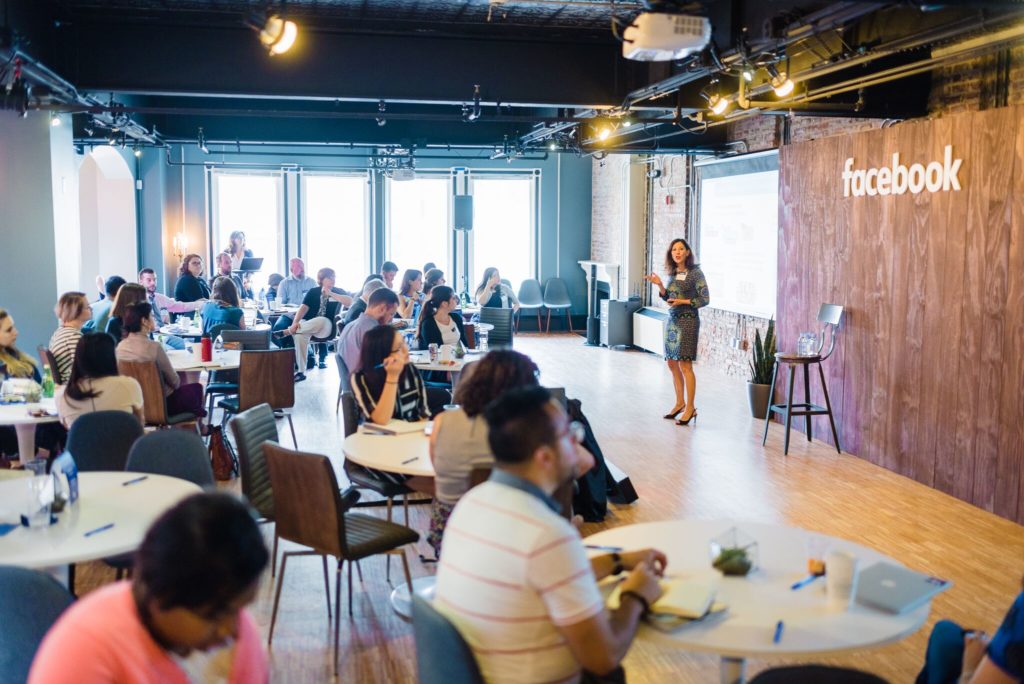 Studio 52
Why we like it: We picked only two boutique venues for our list, and Studio 52 makes the cut for its bold character and cool little perks that make your event feel like a cool-kids gathering at an artist's loft. The customizable space features a wood wall made entirely of repurposed wood from 100-year-old barns, high ceilings, industrial lamps, and windows to give your gathering the perfect amount of customizable cozy.
View this post on Instagram
Capacity: 200 standing | 80 seated
Great for: Corporate meetings, cocktail parties, and networking events
Location: Ivy City
Recommended reading: Your Key to a Successful Live Event
Fathom Gallery
Why we like it: Historic meets chic in this 3-floor venue. We're really feeling the luxury textures and ghost chairs surrounded by bits of exposed brick and retro signage. The space feels like the interior of a highrise apartment was dropped into a centuries-old townhouse. Complete with a private rooftop garden, this venue has been featured in various publications like Snippet and Ink, Style Me Pretty Living, Capitol Romance and more.
Capacity: appx 125 guests per floor
Great for: Art and film exhibitions, corporate meetings and retreats, receptions, presentations, fundraisers
Location: 14th Street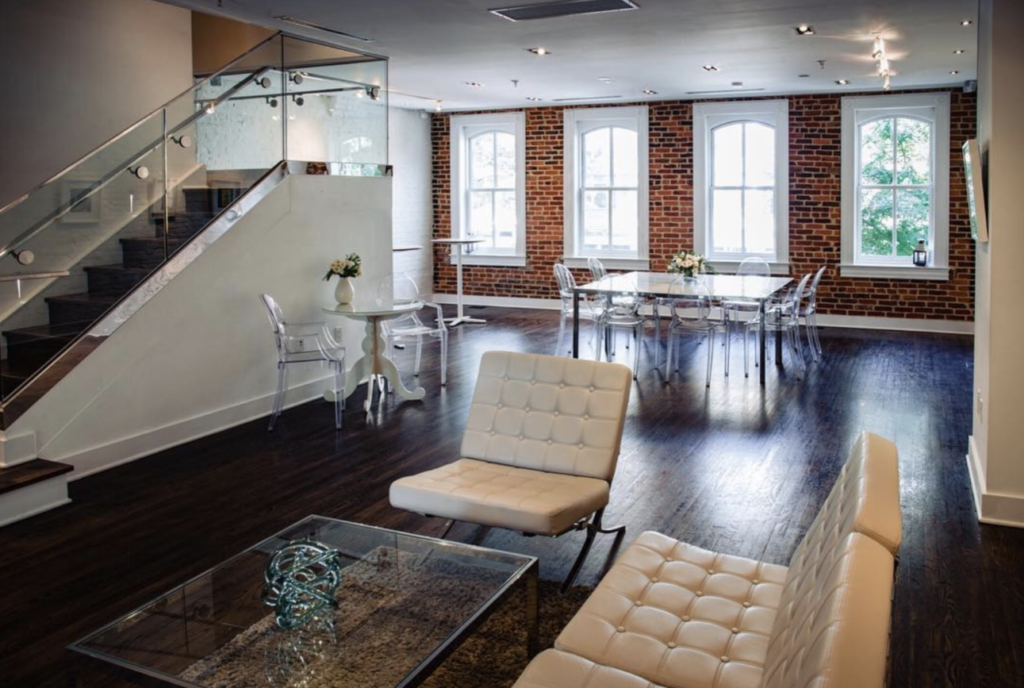 Venue Website | Instagram: fathomgallery
Observation Deck
Why we like it: We know, we know, this isn't a hidden gem or anything. The observation deck is a DC tourist staple, but have you considered the event production possibilities with 360º views of the city? This expansive 12,000 square-foot venue would seriously elevate your next big event. We're living for the 3-story-high windows and outdoor terrace. Talk about the high life.
Great for: Product launches, corporate meetings, dinners and receptions, and basically anything else you can think of??
Capacity: 450 standing | up to 150 seated
Location: Arlington, VA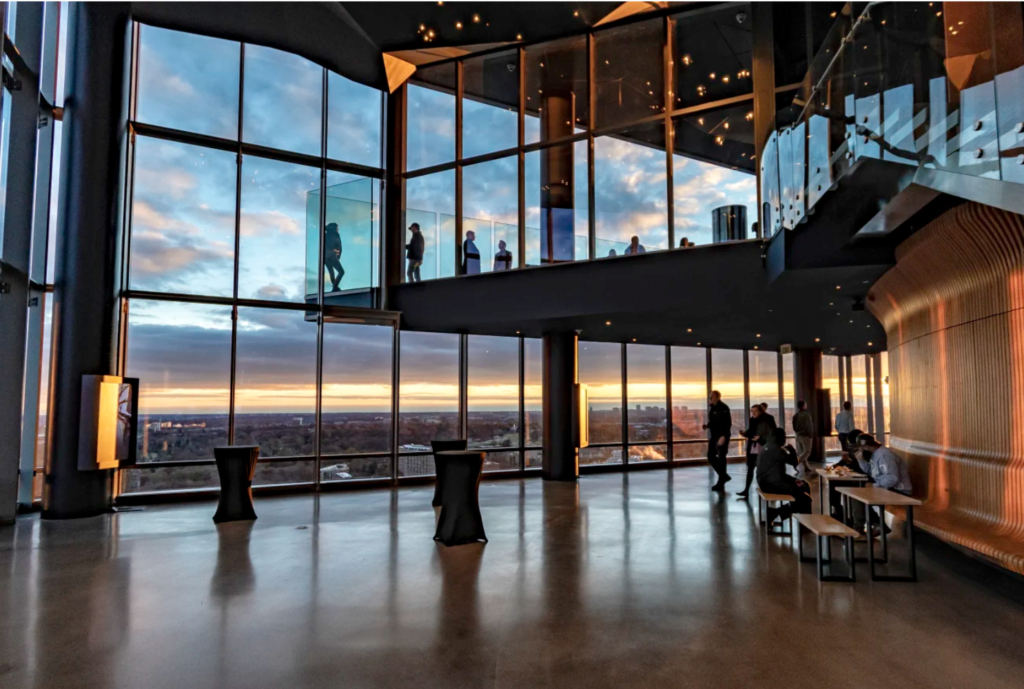 Venue Website | Instagram: fathomgallery
Editor's Note: This post was originally published in 2015 and has been updated for accuracy and relevancy.
Got Your Venue?
Tell us a little more about your upcoming event and our production experts can help you transform it into a fully engaging, memorable experience. Contact us today to get started.