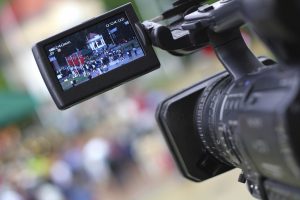 A corporate video can serve many different purposes, from telling the story of your brand to getting your customers excited about what the future will bring. When you choose a professional video production firm like TalkingTree Creative for your next corporate video project, it's important to have a clear vision for what you want your video to achieve. Here are four rules to help guide you in the right direction before shooting your next corporate video.
1. Determine Your Target Audience
All corporate videos are essentially marketing tools that are designed to communicate your company or product's value to a highly specific audience. Your message may lose some of its value if it isn't sharpened for a target audience. It may seem risky to narrow the focus of your message because you need to leave some things in, but it's even riskier to broaden your focus as it may muddle the message being communicated to your most valuable potential customers.
2. Tug at the Heartstrings
Marketing experts understand how important emotions are when selling a product. Despite the fact that most people believe themselves rational beings when making big purchases, studies have shown that a vast majority of these decisions, if not all of them, are guided by emotions. Take advantage of this fact and tell a great story in your corporate video to make those emotional connections with your viewer.
3. Show, Don't Tell
Video is the perfect medium for showing viewers how they can use your product to improve their quality of life. Don't just recite a bunch of facts and statistics, or tell them strictly how a product works! Show them the intangible benefits of your product that is hard to put into words!
4. The Customer is the Viewer
An essential element of any successful corporate video is that they cater to the client. The story is told as though the storyteller put themselves in the viewer's shoes, and then puts the company in a position to be the solution to the viewer's problems. Always remember to make your corporate video with a special focus on the potential customer.
EVENT AND VIDEO PRODUCTION FROM TALKINGTREE CREATIVE
Ready to share your story? TalkingTree Creative is your premier guide to brand strategy, event planning, video production, and live entertainment. With help from our production experts, you can elevate your message and convert your audience to fans by transforming your next event into a fully engaging, memorable experience. We are located in the Baltimore-Washington Metro area, but are ready to accommodate the needs of businesses and organizations anywhere in the U.S. Get in touch with us today at 240-252-1200 or 202-684-2225 and let's start a conversation. Find out what we're up to on Facebook, Twitter, Google+, and Pinterest.