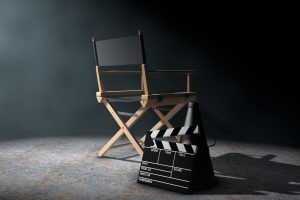 When most people think about events, in general, they focus on the opportunities available during the day, such as being able to attend informational panels, networking, and generating sales leads. Event planners, however, see a blank canvas with unique opportunities to maximize content production. The best think outside the box and see opportunities to share marketing materials to potential leads not even in attendance. If you want to maximize the content production opportunities at your events, don't just limit your attention to the live experience. Here are some ideas to start you on the path to success.
Live Streaming
In every event, there will be people who want to attend that can't make it work, either for reasons of time or cost. Live streaming helps you engage those who would have otherwise attended the event. Sharing these live feeds on social media allow the event to gain a wider audience and recognition. Moreover, these live streams can then be recorded and saved for posterity so that the content can be enjoyed later.
Video Production
Another great content production opportunity exists in the field of video production. Professionally produced videos can serve many different purposes for the event from creating advertisements for certain products, companies, or speakers, to making snippets of the event to be shared later on with news outlets. A professional video production company can get you started on the many content production opportunities that video can provide for your event.
Interviews
Large events afford the opportunity for professionals over a wide area to network. This may give you the chance to interview a professional who might be difficult to talk to in other situations. Interviews can be extremely valuable for professionals and have the ability to reach different interesting topics in a natural manner. Plus, interviews can be transformed into other marketing materials, either through posting audio or video recordings to social feeds or turning them into written articles.
EVENT AND VIDEO PRODUCTION FROM TALKINGTREE CREATIVE
Ready to share your story? TalkingTree Creative is your premier guide to brand strategy, event planning, video production, and live entertainment. With help from our production experts, you can elevate your message and convert your audience to fans by transforming your next event into a fully engaging, memorable experience. We are located in the Baltimore-Washington Metro area, but are ready to accommodate the needs of businesses and organizations anywhere in the U.S. Get in touch with us today at 240-252-1200 or 202-684-2225 and let's start a conversation. Find out what we're up to on Facebook, Twitter, Google+, and Pinterest.