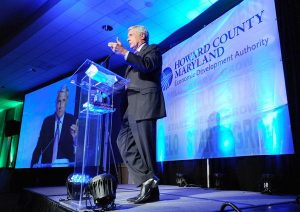 Have you ever heard of the term FOMO? Perhaps you've experienced it in the past but never recognized it as such before! FOMO is an acronym for "fear of missing out", and it is the anxiety people get when they feel like they are being left out of an amazing experience. This has taken off especially due to the rise of social media in recent years. Everyone wants to be a part of something that they can share online to make their followers wish they were there too! Make your next event the hottest place in town to be and give your event audience FOMO with these four strategies.
1. Curate the Narrative
When your guests share a part of your event experience, a certain narrative will be present. Seize the opportunity to curate this narrative. Generally, this begins with the design phase and is structured into content and the program. Remind event attendees about the event hashtag, give them big-idea takeaways, and build touch points to the most important wow-factor moments.
2. Completely Integrate Social Media
Social media ought to be integrated into every facet of the event from marketing efforts beforehand to the day of the event itself. If possible, give prospective attendees the ability to see who has already signed up to attend. This may provide the push they need to RSVP to your event as well.
3. Take Advantage of the Power of Exclusivity
It's a general rule of thumb that the most popular public events are the ones that feel exclusive. While you might not be able to generate an event with the highest attendance or high admission prices, you can still generate a feeling of exclusivity by giving prospective guests the inkling that they might be missing out on something relevant to their interests.
4. Engage Your Audience with Superior Event Production
Consider the case of the musical Hamilton. The production of this musical, combined with its innovative take on history, made it one of the hottest Broadway productions in recent memory, sending ticket prices through the roof! Great event production lends a wow-factor to events that surprise and delight your guests. Understanding the needs and desires of your guests will give you some insight into how to impress them. Creating these moments will definitely lead to FOMO from current, former, and future event attendees and should build the momentum for your next event!
EVENT AND VIDEO PRODUCTION FROM TALKINGTREE CREATIVE
Ready to share your story? TalkingTree Creative is your premier guide to brand strategy, event planning, video production, and live entertainment. With help from our production experts, you can elevate your message and convert your audience to fans by transforming your next event into a fully engaging, memorable experience. We are located in the Baltimore-Washington Metro area, but are ready to accommodate the needs of businesses and organizations anywhere in the U.S. Get in touch with us today at 240-252-1200 or 202-684-2225 and let's start a conversation. Find out what we're up to on Facebook, Twitter, Google+, and Pinterest.