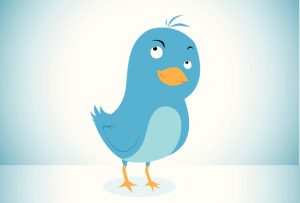 Twitter is not just a social networking site for teenagers or celebrities to tweet their day to day activities. Many business owners overlook the fact that Twitter has over 300 million monthly active users, making it an incredibly effective communication channel. And when it comes to putting on an event, no platform has quite the same immediate reach. Here are a few tips on how to get your next event to trend on twitter.
Content Matters Most
Make sure that you are posting pictures, short video clips and live streams of speakers, parties, and networking in action. Tweets with images receive 18% more clicks, 150% more retweets, and 89% more favorites than plain text tweets. Seeing memorable content from the event is what will encourage other people in attendance to do the same. Pay attention to the details of your venue that will make it photo-worthy, such as branded swag and materials.
Branded Hashtags
Consistent use of branded hashtags helps keep the conversation about your event all in one place. Make sure that your hashtag is short, sweet, memorable, and that you educate attendees on how to engage with it before and during the event. Include it in marketing materials and promote it by using it to sponsor raffles and other contents on the day of the event.
Geotag Tweets
Adding your location to your tweets provides another layer to get your event trending. By doing so, people can click on the location to see other pictures and videos that are being shared from your event. Geotagging is off by default, so make sure that you enable location services and activate the feature before you start tweeting. This is also a great way to find relevant content to retweet.
Leverage Your Speaker's Influencer Power
If you've hired a speaker for your event, it's likely that they have some significant influence within your industry. Otherwise, why else would you have hired them? Make sure you are taking advantage of their social media presence wherever possible. Twitter also serves as a great way for people who were not able to attend the event in person to stay engaged. For example, you can set up a Q&A with your speaker that will pull from questions directly on twitter using your specified hashtag.
Event Production & Creative Marketing from TalkingTree Creative
Ready to share your story? TalkingTree Creative is your premier guide to brand strategy, event planning, video production, and live entertainment. With help from our production experts you can elevate your message and convert your audience to fans by transforming your next event into a fully engaging, memorable experience. We are located in the Baltimore-Washington Metro area, but are ready to accommodate the needs of businesses and organizations anywhere in the U.S. Get in touch with us today at 240-252-1200 or 202-684-2225, and let's start a conversation. Find out what we're up to on Facebook, Twitter, Google+, and Pinterest.