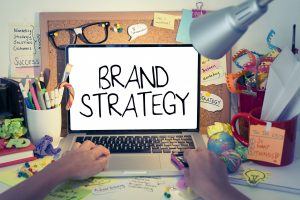 We've talked before about how important your content is to the success of your events. Creating audience-centric content is the key to creating momentum for your event and increasing attendance from year to year. Once you've caught the eye of potential attendees for your event, you'll need to have a strategy for converting them into paying ticket buyers. Higher conversion rates mean higher revenues and happier clients! Lower your bounce rates and get those site visitors to buy event tickets with these three tips.
1. Match Event Page Design to Marketing Aesthetics
Consistent marketing visuals across all of your materials is a must in order to build credibility and trust with your potential audience and make your event more memorable to them. Use a suitable color scheme with colorful photos and quick videos to engage and interest your potential ticket buyers. According to a study conducted by Loyola University, intentional usage of colors increases brand recognition by up to 80%. Use this knowledge and tailor your page according to your event's brand to turn more of your site visitors into ticket buyers.
2. Keep your Event Details Simple
When you write the site content for your event information page, the best approach is to tell a compelling story and highlight crucial details. However, make sure that this copy is straightforward and easy to read! Write as though you are speaking directly to your prospective attendees and use action verbs in your call-to-action to make it more compelling.
3. Make the Call-to-Action Clear
Your prospective ticket buyers have seen your beautiful web page with your compelling event description and they're totally sold on your event! Now what? If your converted leads don't know where to go from this point, you stand the chance of losing their business. Make sure your call-to-action is clearly placed on your page so they know exactly where they need to go to buy their tickets. Also, audit the ticket-buying process on your site. The fewer number of clicks needed to buy a ticket, the higher your conversion rate will be, as there will be fewer steps where your prospective ticket buyers could change their minds.
EVENT AND VIDEO PRODUCTION FROM TALKINGTREE CREATIVE
Ready to share your story? TalkingTree Creative is your premier guide to brand strategy, event planning, video production, and live entertainment. With help from our production experts, you can elevate your message and convert your audience to fans by transforming your next event into a fully engaging, memorable experience. We are located in the Baltimore-Washington Metro area, but are ready to accommodate the needs of businesses and organizations anywhere in the U.S. Get in touch with us today at 240-252-1200 or 202-684-2225 and let's start a conversation. Find out what we're up to on Facebook, Twitter, Google+, and Pinterest.