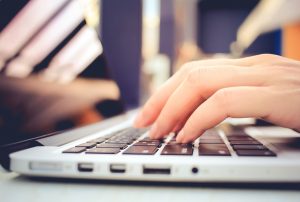 Last week we discussed some of the ways you could convert your event website visitors into paying ticket buyers. All of the best practices listed there are essential for drawing in a potential event audience and driving up revenues. But suppose some of your potential event attendees are on the fence about buying a ticket. How do you nudge them towards attending your event? Retargeting is a fantastic method to utilize which most event planners don't even realize is an option for them. What is retargeting and how can it help grow your event audience?
Digital Advertising
Most people have spent time browsing online retail sites like Amazon for products. Have you ever shopped for something online only to find those products suddenly appear on ads on seemingly unrelated sites or on Facebook? It seems like magic, but in reality, that's an online advertising technique called retargeting. Businesses that use this method are hoping that potential customers will eventually decide to purchase those products if they see them pop up again and again during their web surfing.
How Retargeting Works
Your event website can be set up with trackers that follow your site visitors as they navigate your site. These trackers will record the specific pages they visit, how long they spend on each page, and their IP addresses. Then, a digital marketing platform can help event planners bid on ad exchanges in a process known as real-time bidding. When a web user visits a website with retargeting ads, a split-second auction is held to determine which ads load on that particular page.
How Retargeting Benefits Event Planners
Event planners can utilize this form of digital advertising to grow their event audience and increase ticket sales. It is a highly targeted method that will reach your potential event attendees who may need a little nudge to get them to commit to purchasing a ticket to your event. In the weeks leading up to an event, those who have shown more interest in it (by visiting your event page a few times) may be persuaded to attend with the help of retargeting ads.
EVENT AND VIDEO PRODUCTION FROM TALKINGTREE CREATIVE
Ready to share your story? TalkingTree Creative is your premier guide to brand strategy, event planning, video production, and live entertainment. With help from our production experts, you can elevate your message and convert your audience to fans by transforming your next event into a fully engaging, memorable experience. We are located in the Baltimore-Washington Metro area, but are ready to accommodate the needs of businesses and organizations anywhere in the U.S. Get in touch with us today at 240-252-1200 or 202-684-2225 and let's start a conversation. Find out what we're up to on Facebook, Twitter, Google+, and Pinterest.