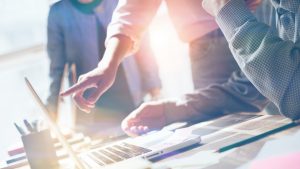 Successful marketing strategies today bear little resemblance to what worked in the past. Whereas broad messaging techniques worked in the radio/TV advertising era, today's successes are built on making your message as personal as possible. Event planners can learn from this shift in marketing. Instead of utilizing a cookie-cutter approach to designing your next event, think about how you can personalize your event by creating audience-centric content. This, above all, means making your content work more for your audience than for your event.
Your Audience's Needs
The only way you can design content interesting for your audience is to understand your target audience. Pick a narrow approach, offer up the best content tailored to that niche, and increase your relevance and authority with them. Many producers still design conferences and events with an eye towards physical space. While there is something to be said in favor of this approach, don't let the physical limitations box in your ideas. If your content delivery ultimately leads to higher levels of engagement and is in the interest of your audience, you should do everything in your power to deliver that specific content. After all, engagement levels are what drive the success of events.
A Simple Way to Test Your Content Ideas
Here's a great way to think about content: instead of designing and implementing content to fit your event, design your event to fit your engaging content. Understand the reasons why people attend your events in the first place. According to leading brand and content manager Sourabh Kothari, people attend meetings for the following reasons:
To get inspired
To engage with their mentor
To learn for the sake of learning
To escape
To develop professionally by interacting with similar members ("being with their tribe")
Understanding these reasons will help point your content creation efforts in the right direction, leading to higher levels of engagement with your event attendees and more successful events.
EVENT AND VIDEO PRODUCTION FROM TALKINGTREE CREATIVE
Ready to share your story? TalkingTree Creative is your premier guide to brand strategy, event planning, video production, and live entertainment. With help from our production experts, you can elevate your message and convert your audience to fans by transforming your next event into a fully engaging, memorable experience. We are located in the Baltimore-Washington Metro area, but are ready to accommodate the needs of businesses and organizations anywhere in the U.S. Get in touch with us today at 240-252-1200 or 202-684-2225 and let's start a conversation. Find out what we're up to on Facebook, Twitter, Google+, and Pinterest.
Source: 1