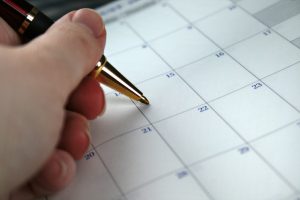 As the new year 2017 rolls on, we'll see new trends take over and reshape what we thought the industry could be and could do. Several of these emergent trends are already well on their way towards revolutionizing what we thought of the industry itself. What kinds of trends are these, and what can we expect other trends to do once they inevitably arise?
Trend One: Everything That Rises Must Converge
TED, South by Southwest, and C2 Montreal are already well-known, such that they have already entered the public consciousness as this electrifying new kind of event. Events that combine multiple disciplines, like the Murmuration Festival in St. Louis, are the new vanguard of such events. The Murmuration Festival, which took place over three days, from September 23-25, 2016 was billed as "The Convergence of Art, Music, Science, and Tech". The aim of such a festival? To build up relationships between local startup tech companies and those outside the city as well.  
Trend Two: Festivalization Song
If you've heard of famous music festivals such as Coachella or Burning Man, then you might have a frame of reference for the way that industry meetings have escalated into full-on festivals. Related events can ride along with the main event; if a massive entertainment spectacle such as WrestleMania can generate a huge array of shows following the WWE's model, then it stands to reason that Google and its I/O event or London Technology Week can combine a vast number of related events to tie in with the primary event.  
Trend Three: The Experience of Something More
Meetings and events can be something transcendent. Brand marketing can enter into the picture as an outlet for the excitement that these events create. Conventions such as Comic Con or Otakon have become pop culture phenomena. These days, events are the start of something more. Physical relationships can create bonds and draw attention online – where social media and the Internet can carry momentum from that year's event forward.      
What Trends Will Come Next?
For when the next trends come, expect us to be at the forefront. The next trend could reverse these trends we've already seen, or take them to the next level. Whatever comes, be there with us.
EVENT AND VIDEO PRODUCTION FROM TALKINGTREE CREATIVE
Ready to share your story? TalkingTree Creative is your premier guide to brand strategy, event planning, video production, and live entertainment. With help from our production experts, you can elevate your message and convert your audience to fans by transforming your next event into a fully engaging, memorable experience. We are located in the Baltimore-Washington Metro area but are ready to accommodate the needs of businesses and organizations anywhere in the U.S. Get in touch with us today at 240-252-1200 or 202-684-2225 and let's start a conversation. Find out what we're up to on Facebook, Twitter, Google+, and Pinterest.