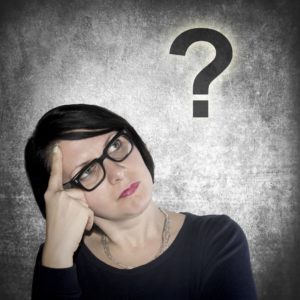 Some people believe that creative inspiration consists of having "eureka" moments all the time, that inspiration comes out of thin air. As an event planner, you probably know that while it's true that event ideas just strike sometimes, it's impossible to rely solely on "eureka" moments. A creative mindset takes you far in this industry, and your success will depend heavily on cultivating this mindset.
But creatives, from event planners to authors, know that there will be days when you're just not feeling it. If you're in need of some creative inspiration, here are some unlikely sources you should check out that may provide the "eureka" moment you're searching for.
History Books
A history book will be the natural place for you to look when you're setting up a themed event. But have you ever considered what else history books can teach you? The study of history is, in essence, a study of how events, people, and places connect to each other over the ages. By studying history, you learn to identify these connections, helping you build up your talent for creative inspiration.
Airports
Airports can provide great places to find your creative inspiration because of all the stories involved there. You'll see people laughing and crying, people going away on lonely business trips and people going to a brand new foreign land for the first time. Stretch your creative muscles and observe these stories for yourself.
Kids
Young children seem to have an unfettered imagination! Talking to these young children can help you rediscover that creative spark for yourself.
Habits
Habits are formed naturally out of a desire for safety and security. You drive to work the same way every day and you eat dinner at the same time every night. Have you ever wondered why? Spend some time asking yourself "why?" to your thoughts and habits, and then switch them up. Take a new route to work in the morning. Asking questions led Socrates' followers to new insights – perhaps they will lead you to creative inspiration.
EVENT AND VIDEO PRODUCTION FROM TALKINGTREE CREATIVE
Ready to share your story? TalkingTree Creative is your premier guide to brand strategy, event planning, video production, and live entertainment. With help from our production experts, you can elevate your message and convert your audience to fans by transforming your next event into a fully engaging, memorable experience. We are located in the Baltimore-Washington Metro area, but are ready to accommodate the needs of businesses and organizations anywhere in the U.S. Get in touch with us today at 240-252-1200 or 202-684-2225 and let's start a conversation. Find out what we're up to on Facebook, Twitter, Google+, and Pinterest.