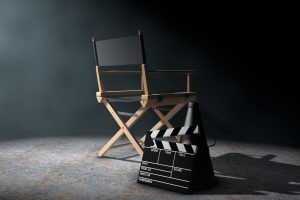 Putting on a good show is no easy task, especially with the proliferation of powerful new technology and equipment in recent years. There are many moving parts and personalities that need to be seamlessly brought together to create a truly dynamic and successful event. Often event planners will hire an AV company to assist with the display of sound, lighting and visuals. While there's nothing inherently wrong with this approach, many event planners would stand to gain a great deal by hiring a producer instead. You're probably wondering, what's the difference between a producer and an AV company? Put simply, a producer is responsible for overseeing the entire creative process and ensuring that it's executed in such a way that communicates your vision. A producer doesn't just provide the necessary equipment to run a show, a producer creates an experience. When AV dictates production purely on a technical basis you are, in a manner of speaking, "putting the cart before the horse."
The Role of a Producer
Put another way, a producer translates the creative vision necessary to drive a successful event. The term "producer" is quite appropriate because a producer actually makes something rather than simply providing a product. A good producer listens to you, assesses your audience, defines the goal of your event, and then develops a plan to organize and put all the pieces together. A producer also serves as a sort of general contractor, providing you with a network of professionals and vendors that can help execute your vision. Often producers come from a wide variety of backgrounds and disciplines that they can leverage to grow their skillset, but a truly effective producer knows how to tell a story above all else.
How Do I Know If I Need a Producer?
Prospective clients will sometimes ask, "Can you give me a quote on this stuff we used last year?" But when you ask them why they want such and such gear, they have no idea what most of it is! If you are looking at an AV quote and don't understand any of it, you need a producer who does. If you haven't considered the entire experience as it will be seen through your audience's eyes, you need a producer who will.
An AV company provides a technical implementation of your event production. A producer, on the other hand, takes ownership of the entire creative process and sees it through from beginning to end. And when you're paying top dollar to put on a show, it's worth weighing which one will deliver the best experience and execute it in the most cost effective manner.
Event Production from TalkingTree Creative
Ready to share your story? TalkingTree Creative is your premier guide to brand strategy, event planning, video production, and live entertainment. With help from our production experts you can elevate your message and convert your audience to fans by transforming your next event into a fully engaging, memorable experience. We are located in the Baltimore-Washington Metro area, but are ready to accommodate the needs of businesses and organizations anywhere in the U.S. Get in touch with us today at 240-252-1200 or 202-684-2225, and let's start a conversation. Find out what we're up to on Facebook, Twitter, Google+, and Pinterest.