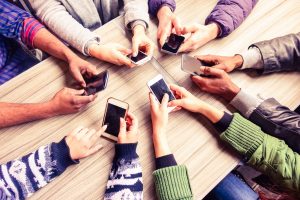 Facebook Live has been generating a lot of buzz lately in the world of event planning. This platform of live video streaming has the potential to grow engagement with your event dramatically and may even boost its attendance in future years. Today, we'll discuss what Facebook Live is and the benefits of using it for your next event.
What Is Facebook Live?
Facebook Live allows you to broadcast video in real-time on the social platform to your followers. You can also broadcast to a particular event page or group of people. All it takes to utilize this function is a smartphone or tablet and an internet connection. As the video broadcasts, viewers can interact with the feed through the usual Facebook reactions (Likes, Loves, Hahas, and so on) and post comments as well. This format was first used successfully during the 2016 Olympic Games as a way to give viewers a backstage pass to the athletes competing in the games.
Why Go Live for Your Next Event?
Facebook Live provides live video capabilities to anyone with a smartphone and internet connection. No matter what your budget is, live video is within reach of your event and should be a critical part of engaging your audience. Some of the benefits of using Facebook Live include:
Incredible Engagement: According to statistics provided by Facebook, the live-streaming format has high engagement rates. Viewers spend more than three times more time and comment ten times more when the video is live.
Attendance Growth: It is estimated that 30% of people who watch a live stream of an event end up attending that same event the next year. Think of the potential growth that could mean for your event!
Cost-Effective: The reputation of live video suffers from the misconception of being too expensive, but Facebook Live makes it easy for anyone to see a positive return on investment from this technology.
Production value is crucial to maximizing the return on investment from live video, so make sure you partner with a trusted production company to see results!
EVENT AND VIDEO PRODUCTION FROM TALKINGTREE CREATIVE
Ready to share your story? TalkingTree Creative is your premier guide to brand strategy, event planning, video production, and live entertainment. With help from our production experts, you can elevate your message and convert your audience to fans by transforming your next event into a fully engaging, memorable experience. We are located in the Baltimore-Washington Metro area but are ready to accommodate the needs of businesses and organizations anywhere in the U.S. Get in touch with us today at 240-252-1200 or 202-684-2225 and let's start a conversation. Find out what we're up to on Facebook, Twitter, Google+, and Pinterest.