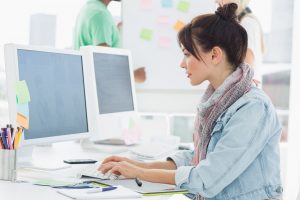 Is your brand doing everything it can to target and capture the hearts and minds of millennial attendees at your B2B events? Many marketers understand how critical the millennial market is in the B2C realm, but with millennials now comprising a full third of the total workforce, the B2B space has a lot of potential for brands who recognize it. Event marketers are beginning to formulate plans tailored to the unique ways millennials engage with brands – but this can be trickier than it might initially seem. Here are four tips you can use to engage millennials at your next B2B event.
1. Engage with Play
Millennials like to have fun even while they work, so consider the various ways you can engage them playfully. Virtual and augmented reality are great methods that are proven to create a positive relationship between brands and millennials, and these are even more effective in a B2B event.
2. Shareability
One way you can tell a brand is actively reaching out to millennials is the presence of a selfie booth. Millennials love sharing experiences with their social networks. This provides a perfect opportunity for you as a brand – make your B2B event space shareable, and attendees will help get the word out about your brand!
3. Make It an Experience
Experiential marketing has been gaining some traction lately as an effective method for brands to engage with millennials. The customer experience is the key consideration here, and while the techniques involved in experiential marketing were developed for use in the B2C environment, many of them can be naturally extended into the B2B world as well.
4. Tech-Savvy
Of all the different marketing segments, millennials are by far the most tech-savvy. You probably notice how connected they are on their devices, and they love getting their hands on the latest technological innovations. Use this knowledge to your advantage – if your brand has new gizmos to show off, make demo units accessible. Utilize touchscreens and apps to connect with millennial event attendees. Technology provides a great way to engage millennials at B2B events.
GET ENGAGING VIDEO AND EVENT MARKETING PRODUCTIONS WITH THE HELP OF TALKINGTREE CREATIVE!
Ready to share your story? TalkingTree Creative is your premier guide to brand strategy, event planning, video production, virtual reality, and live entertainment. With help from our production experts, you can elevate your message and convert your audience to fans by transforming your next event into a fully engaging, memorable experience. We are located in the Baltimore-Washington Metro area but are ready to accommodate the needs of businesses and organizations anywhere in the U.S. Get in touch with us today at 240-252-1200 or 202-684-2225 and let's start a conversation. Find out what we're up to on Facebook, Twitter, Google+, and Pinterest.