Can you remember the last How-To article you read? Last time you watched live TV? Waiting rooms, taxis, and the little TV's on the gas pump don't count – I mean the last time you intentionally watched TV – the kind that has channels and shows that start according to the clock and not according to your schedule. 
How about the last YouTube video you watched?

Nearly half of all marketing professionals plan to add YouTube to their marketing strategy over the next year. And as the second top search engine in the world, that statistic is no surprise. In fact, almost 2 billion logged-in users visit YouTube every month—that's half the internet, according to YouTube itself.  In case you need more convincing, here are some reasons why you should use YouTube for marketing.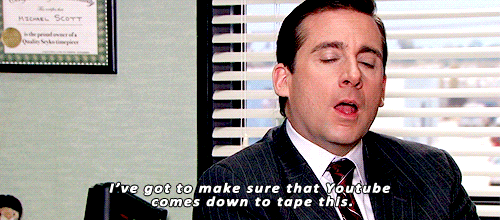 Why YouTube marketing?
Young people actually watch YouTube more than both live TV AND Netflix. It's the place to be if you're marketing a product or brand to the 18-34-year-old demographic. The market for YouTube videos isn't limited to that age group though. According to a 2017 forecast by Cisco, "globally, IP video traffic will be 82 percent of all IP traffic (both business and consumer) by 2022."
So how can you use YouTube for marketing? Tutorials and product reviews are a great way to get involved if you have a product on the market. Users are more likely to move forward with a purchase after seeing a positive online review – and video allows consumers to actually see the product in action. If your YouTube channel features tutorials, walkthroughs, FAQ, Q&A, and review videos, your brand appears more authentic and transparent.
Youtube is also a great place for influencer marketing. The rise of vlogging means creators present a more unfiltered version of themselves than they would on other platforms. YouTubers are establishing a loyal fan base and credibility, making the platform a great place for influencer marketing.
Why YouTube is better for marketing
YouTube is the 2nd most visited website in the world. One big contributor to YouTube's crazy popularity is its ability to be used as a search engine. This means the market finds you and your product as long as your videos are named with search engines in mind. Users can search for cooking videos, DIY tutorials, foreign language classes, how-to videos, and more. Tbh, I may have (but definitely did) learn more about video editing and cinematography from YouTube videos and tutorials than I ever did in film school. 
YouTube also reaches more American 18 – 34-year-olds than ANY TV network. Research shows 70% of millennial users watched a video to learn something new last year. So there you go – get on YouTube and let us lazy millennials teach you a thing or two. 
This is a huge opportunity for businesses and brands to establish a unique presence on YouTube, offering one-of-a-kind content that addresses user needs. Young people are already heading to the site for their information and content needs – you just need to be there waiting. 
Recommended reading: How to Brainstorm Creative YouTube Ideas
Marketing to Gen Z with YouTube
Kids these days – their favorite channel is the internet. Seriously. I was visiting a friend with a young daughter the other day, and in typical 2019 fashion, the kid had her head in an iPad. I noticed she was watching these short 2-5 minute kid shows, and I couldn't figure out what TV channel would be running such short time slots. So, I asked the her what she was watching.
"It's YouTube Kids," she said. Duh!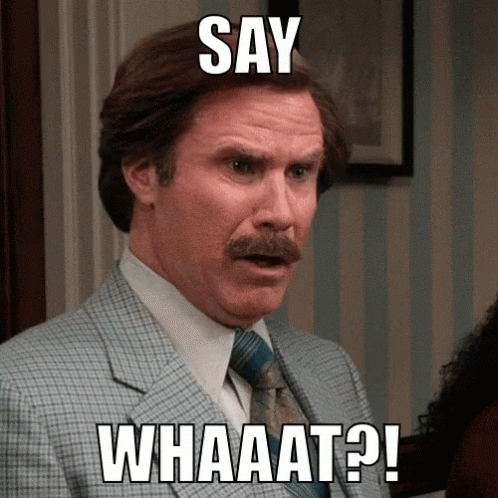 I felt kind of dumb for being a video person and not knowing this existed, but it makes sense when I consider the hours I've wasted falling endlessly down the YouTube rabbit hole. Imagine if I were a child with even less willpower and an even shorter attention span. A disaster for parents and educators, but a goldmine for marketers.
Bloomberg News classifies Gen Z as "the group of kids, teens and young adults roughly between the ages of 7 and 22" in 2019. According to a 2017 Business Insider article, teens actually watch more YouTube than any other TV format including live TV and Netflix.
This is great news for content marketers because literally anyone with a camera and internet can upload to YouTube. You don't have to be a production company or pay tens of thousands of dollars for a broadcast commercial spot. Nope, with a good video and some marketing savvy, your brand could see more exposure from marketing on YouTube than through any other major network.
How to build trust with YouTube marketing
So, we've established the opportunities for brand exposure, but what makes Youtube better for marketing than other mediums? Think about it: where do you go when you're on the fence about buying a product? Maybe you'll read a few written reviews, but eventually, you'll find yourself on YouTube, watching the product in action and listening to a buyer's experience.
Today, the market is attuned to the ethics and quality of brands and products. So, naturally, product reviews are getting crazy popular. In fact, people have watched 50,000 years of product review videos.
Fifty. Thousand.
YEARS.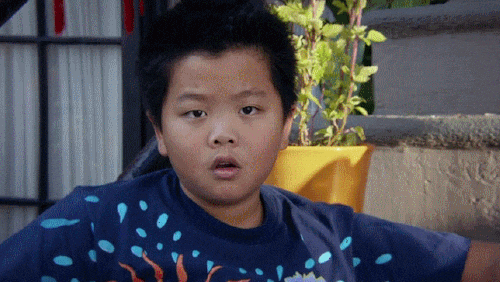 That's like 600 lifetimes. Consumers are using YouTube as a purchasing decision tool. Your business can take advantage of this by encouraging your own customers to review their products on platforms like YouTube.
The Power of the Youtube Influencer
I know you know about influencers. In the last hour, you've probably scrolled past an Instagrammer telling you to drink a meal-replacement shake. Influencing started as a way for brands to capitalize on the established credibility of popular social media accounts. Now, the platforms are so congested with this type of content, we only see the ad. 
YouTube influencing takes the theory of social media influence plus the effects of product reviews and brings it to a targeted platform for ultimate credibility. This is why YouTube influencer marketing is so effective. Research defends the idea that YouTubers have some of the most dedicated followers because of the intimacy and authenticity of the platform today. The popularity of vlogs (video blogs), viewers see a more unedited, raw version of a user than on any other popular social platform.
So when I'm watching Julien Solamita's cooking videos, and he starts talking about his new Sony A7s, I want the Sony A7s. Because I've watched hundreds of hours of his content, and I trust him, not only as a creator but as an authentic person with feelings and quirks. We see deeper into the lives of YouTuber's than what we see on other social platforms, which tends to be more of the sugar-coated slices of life. We are more convinced by the human experience because it's more relatable. And that authenticity matters today in the minds of consumers.
Editor's Note: This post was originally published in 2013 and has been updated for accuracy and relevancy.
Incorporate Video into Your Marketing Strategy with TalkingTree Creative
YouTube will only continue to grow, and your company can share that growth with a video marketing department of your own. We can support you from creation to distribution. Get in touch with us today about your next video project!