Coming up with ideas for YouTube videos as a part of your company's video marketing strategy isn't always an easy task. There are several factors you have to take into account even before considering ideas for content. Everyone wants to make a video that stands out in order to garner attention, but this is easier said than done when your video, once uploaded, has to compete against a sea of other content on YouTube. A new article from Entrepreneur.com suggests that content creators shouldn't try to reinvent the wheel. Rather, they should look at what competitors in their industry are doing and see how they can improve on it. Using videos that are currently popular as inspiration for your videos, when done correctly, allows you to take advantage of the success of current trends and localize them to your niche market.
When it comes to content itself, creators should ask themselves plenty of questions when brainstorming for ideas. Put yourself in the audiences shoes. How would they react to this video? How does this compare to how I want them to react? Is this idea consistent with other videos on my channel, and will it make a new viewer want to further explore my channel? Is it consistent with other content on my website and social media outlets?
The next step is to consider how you're going to turn your content ideas into a video. "Based on your video production skills, equipment, and capabilities, consider the very best way to present that content." TalkingTree Creative can help you in all of these facets and turn your brainstorming into a well-executed video. Not only are our production skills top-notch, we can also help you with content creation itself. For a unified and harmonious video marketing campaign, talk to TalkingTree Creative.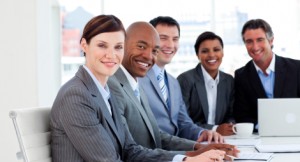 TalkingTree Creative initially began as a music production company over 25 years ago. Now we produce everything from original videos to live events and entertainment. We communicate client stories in captivating, creative ways. We match our storytelling skills with high production values so the finished piece is clean, professional, and exciting. We make sure that the feelings and experience that attendees take away from the media is a positive one.
Follow TalkingTree Creative on Facebook, Twitter, Google+, and LinkedIn to stay up to date with our latest projects. Get a dose of visual inspiration by checking us out on YouTube and Pinterest as well.
Source