[Editor's Note: This post was originally published in 2014 and has been completely revamped and updated for accuracy and comprehensiveness.]
In today's share-centric and fast-paced internet culture, video is a critical tool that can be used to shape a brand's identity. One of the main reasons for this is consumers' preference for video content over text content. This isn't to
say that text is irrelevant in brand-building, but rather that video is changing how online consumers interact and respond to a brand. 
On the whole, users are much more likely to interface with and share video. In this blog, we'll talk about some of the reasons why video is dominating text in terms of sharing, share the data to back it up, and explore the elements of video that make it such a strong force in brand identity building.

The Impact of Shared Video on Brand Awareness
First, let's take a look at the numbers. 
The demand for video content is rising rapidly, and it's coming from all angles. According to
Social Shepherd
, "82% of global internet traffic in 2022 will come from video." As platforms like Instagram and Facebook transition to video in an attempt to compete with TikTok, content creators are forced to produce more video content to stay visible online. Fortunately, video content does more than just please the algorithm, as consumers also prefer this form of content over text or image posts alone. 
With more video content available online than ever before, people are spending more time engaging with it. In fact, most millennials spend over 20 hours interacting with content every week, and they expect to continue engaging with more and more content. That's good news for you because social media is where millennials and gen Z prefer to learn about brands and highlight their positive experiences.
In terms of sharing, 83% of consumers would share a brand video with their social circle according to
Wyzowl
. And
Small Biz Trends
reports that the odds your video gets shared are even better with mobile-first users, 92% of whom share content with others. This makes social video one of your top resources to achieve organic growth.
Check out our infographic to see more data about
how video can boost your business
.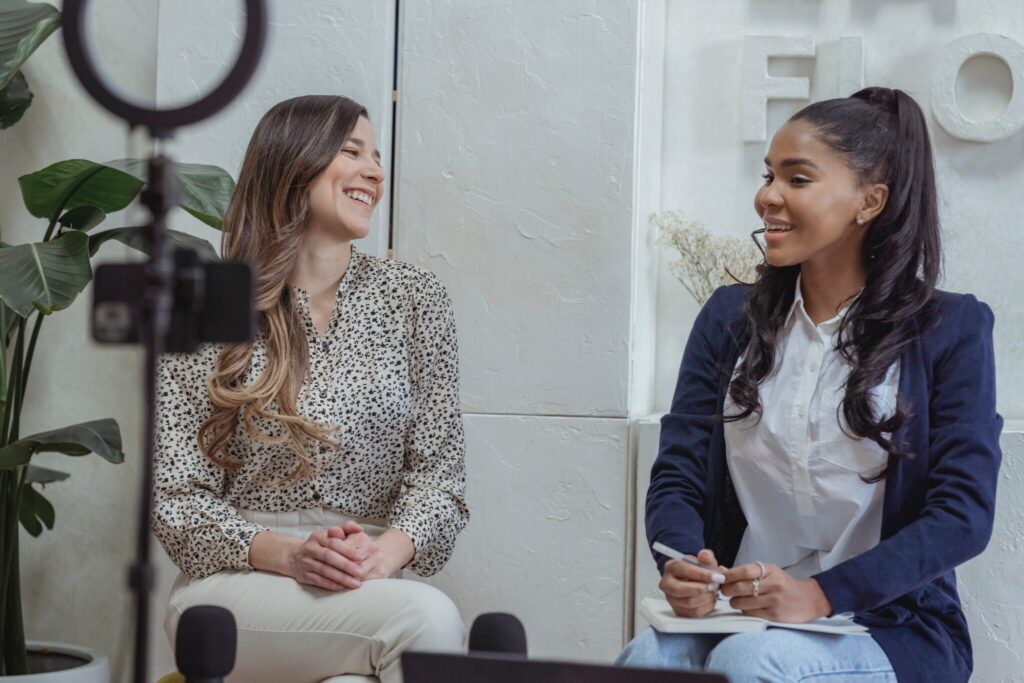 Text-Based Content vs. Shared Video and Brand-Building
The numbers don't lie; video marketing holds huge potential for a brand. But why is video so popular, and why are videos shared so much? One reason can be found in the idea of showing vs. telling. Text tells, while video shows, and showing consumers something allows them to interface with it on multiple levels, while telling them is more one-dimensional. 
As a result, video is a more effective tool for educating and communicating. That's why
73% of users prefer video
over text when learning about brands. Meanwhile, just 11% say they'd choose an article over a video. Video isn't just a preference among consumers. It's actually a more effective way to leave an impression on consumers because our brains are better-suited to processing video over text according to
Forrester Research
.
Why Viewers Love Shared Video Content
Video adds another important factor to your brand: relatability. The rise of short-form video content on TikTok, Instagram Reels and even YouTube Shorts has made video creation more accessible, and as a result, we're seeing a greater demand for simple video formats featuring subject matter experts talking about topics relevant to their brand. Through TikTok, Reels and YouTube shorts, customers get to see the people that make your business work. 
Showing your brand identity using video gives consumers a chance to identify with it on an emotional level, and while we may think we're all rational beings, emotions play a huge role in our behavior and decision making. Videos engage multiple senses but are also easy and quick to process, a fact that can't always be said for walls of text. The more engaged consumers are with content, the more likely they are to share it, which results in more attention and engagement with your brand.
Learn more about
how to incorporate shared video into your social media strategy
.

How to Create Video Content That Gets Shared
Even with the rise of short-form video content–where sometimes all you need is a smartphone–speaking in front of a camera can be daunting. Plus, constantly churning out fresh and engaging content is itself a full-time job. 
We can help you establish your brand on social media with informative, engaging and entertaining video content. Whether you're looking to create high production value content for marketing purposes or personable selfie-cam videos for TikTok, our team has the expertise to help you create video content that gets shared.
Get in touch
with us to see how we use our
strategic creative process
to leave lasting impressions. 
About TalkingTree Creative
Talking Tree Creative is a video and event production company that creates memorable experiences and lasting impressions on screen, on stage, and online. We serve clients in the private, nonprofit and government sectors, infusing our work with elements of creativity, entertainment, and engagement.
Follow us on
Facebook
,
Instagram
, and
LinkedIn
to stay up to date with our latest projects.