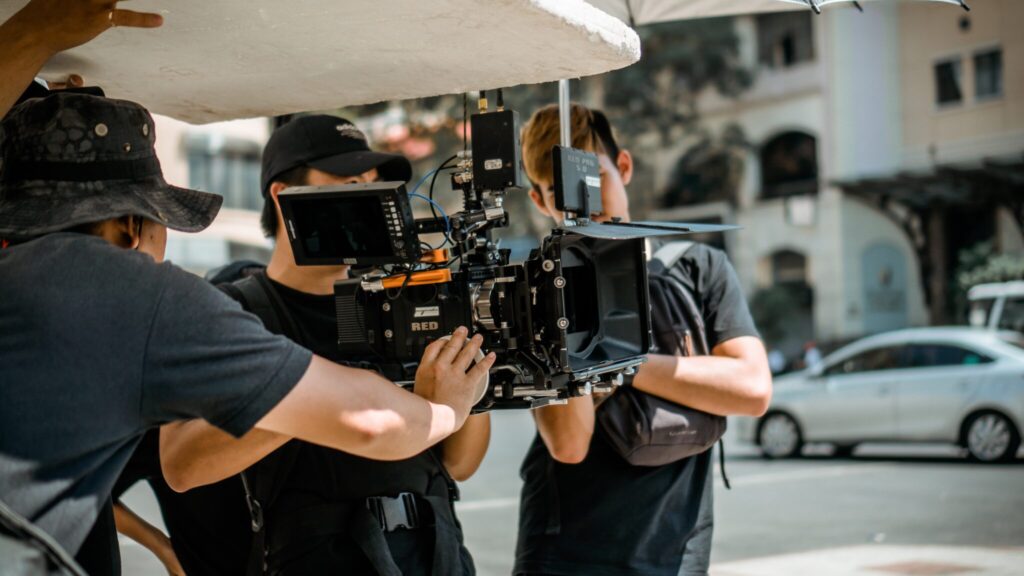 Video incorporates the best of all marketing techniques, making it one of the most powerful tools out there. It's great for storytelling, it's relatable and it's engaging. However, just 36% of businesses post videos on social media at least once a month. And that percentage decreases when considering businesses that post videos weekly or daily.
Surprisingly, one of the top reasons businesses give for not incorporating video into their marketing is that they don't think it's necessary. However, video content is more than just an extra benefit for your social media marketing plan—it's essential.
Social media algorithms have made it so that video is the best way to get noticed online. Plus, video delivers a strong ROI, with 86% of marketers saying video content drove an increase in leads.
If you're convinced of the power of video content, consider including these 4 types of videos on your social media calendar.
Explainer videos
Explainer videos are a simple, yet extremely effective content type to include in your video library. They provide a walkthrough of your product with a digestible and thorough explanation of how to use it. It may also include answers to common customer questions or tips to get the most out of it.
Although their purpose is simple, explainer videos are incredibly effective at not just demonstrating how to properly use a product, but also marketing it to potential buyers. According to Wyzowl, brand videos have successfully convinced 88% of people to make a purchase. That's because explainer videos let viewers envision how your product fits into their life.
In this explainer video produced for our client Unisys, we walk viewers through the value of their Digi-Pet product. The video clearly demonstrates three important things about the product:
What it is: a program enabling users to keep track of their beloved pets while traveling
How it works: through a sensor, pet owners can monitor their pet's location, comfort and other important information
Why it's valuable: pet owners gain peace of mind knowing that their pets are safe when traveling
Ultimately, any pet owner who has had to travel with their pet in cargo understands the worry of being separated. Through this explainer video, they see exactly how Digi-Pet could be the answer to their woes.
How-to videos
Whereas explainer videos market your products directly, how-to videos seek to increase brand awareness. Instead of walking the viewer through your product, how-to videos offer solutions to the challenges your customers often have. As a result, viewers of your how-to videos come to regard your business as a reliable source of information.
That means your viewers are more likely to turn to your business in the future. Wyzowl's research further demonstrates the impact of video content, as 93% of professional marketers report that video has successfully improved brand awareness for their business.
Event videos
Events are a huge deal. They require hours of planning and set up, and the work doesn't stop once it's over. Whether you're hosting a major conference or your company's annual year-end gala, capturing the event on video is essential for marketing your brand and setting your event up for success in the future.
A great event video shows those not in attendance exactly what they missed–that way they feel compelled to join next time. From noteworthy speakers to buzzing halls, your event video works as a highlight reel. Attendees can reminisce on the experience, and you get an excellent marketing asset for the next one.
As both an experienced event producer and video producer, many clients trust us to gather striking footage for their highlight reels. We recently traveled to Charleston, South Carolina to produce a recap video for the 2022 Hughes User Group Conference.
Brand story videos
Although the mediums used to reach customers may shift over time, one thing that persists is the value of authentic, personal and relatable storytelling. That's why brand storytelling has always been a strong force in marketing.
Brand story videos illustrate what makes your business unique. Maybe it's your decades of experience in the industry or your commitment to giving back to the community. These values are what resonate with your customers, driving brand loyalty and customer acquisition. And a brand video is the best way to put your mission, history and values on display for customers.
Our client, Mueller Homes, is a family-owned luxury home builder with over 30 years of construction experience. They reached out to us to produce a brand video capturing both their expert craftsmanship and the familial care they bring to each project. The result is a stellar brand video that captures exactly what makes Mueller Homes special.
Ready to get started with video?
There's no doubt that video is an intimidating medium, but working with a video production company like TalkingTree Creative makes it easy. A professional video producer can help you devise a video content strategy, capture high quality video and ensure you're allocating your resources to marketing that's proven to work. Contact us today to get started.