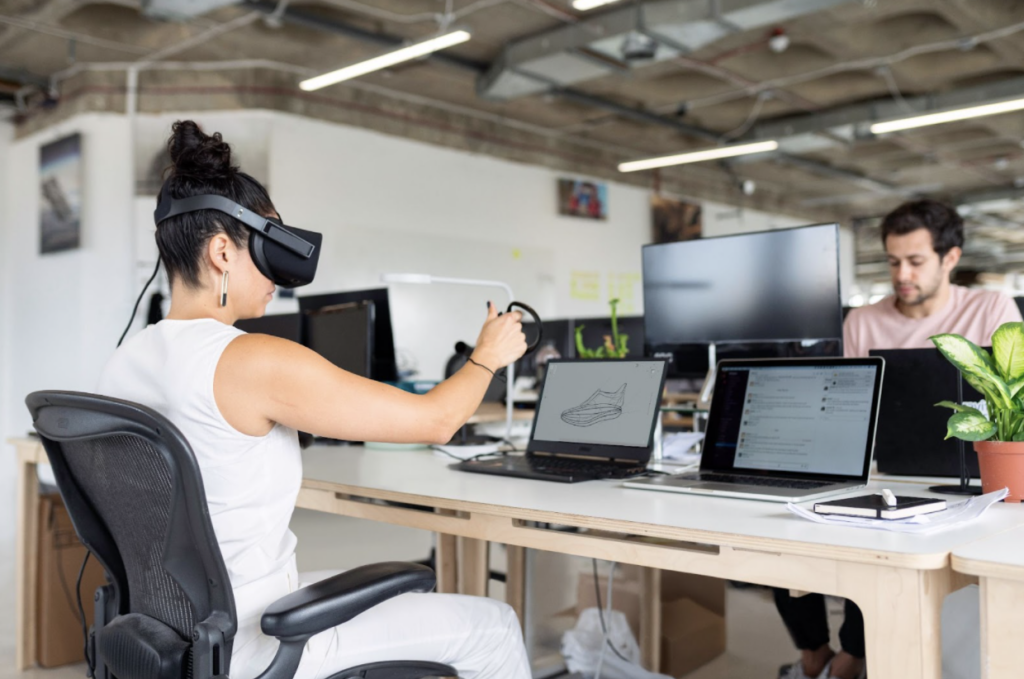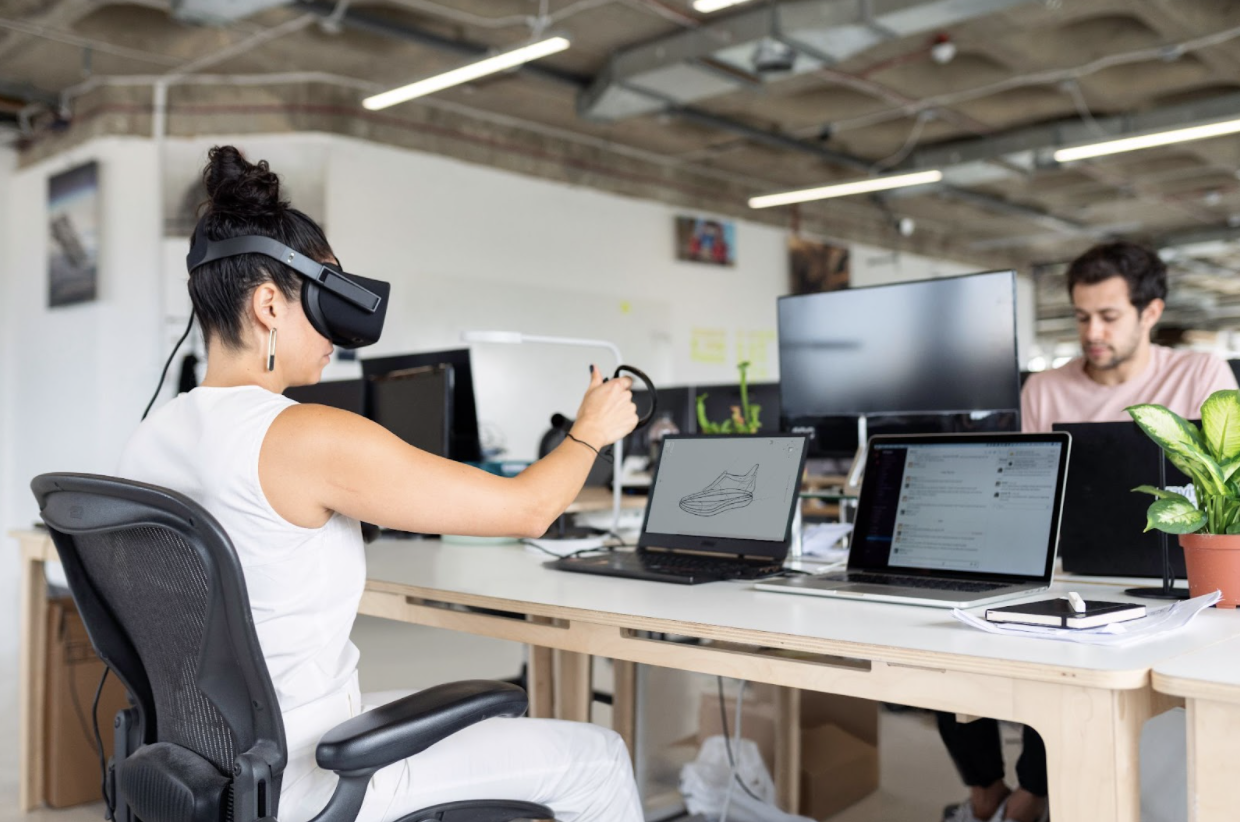 The virtual reality industry is growing and it doesn't look like it's slowing down anytime soon. The VR market is expected to grow to $44.7 billion by 2024, but the entertainment and gaming industries aren't the only contributors to that number.
Virtual reality can be very advantageous in the business world, especially when it comes to your sales teams. Check out these 6 benefits of incorporating virtual reality into your business strategy:
1. Reduce travel
By replacing face-to-face meetings, conferences, and other events with virtual or hybrid events using virtual reality, you provide your employees with a better work-life balance. Not only that, by reducing travel, you're saving your company and your employees a lot of time and money that would have been spent on the road.
This is especially true if you have a nationwide team that needs to collaborate on a project located across the country. If you implement virtual reality to oversee project progress or updates, your team can monitor and analyze results from the comfort of their home — without spending corporate dollars on airfare.
2. Save time and money
There are plenty of other ways to save time and money by using virtual reality, other than reducing travel. One example is creating VR prototypes that allow you to make any changes before actual production. Model creation in VR, for example, can save company resources, as these virtual prototypes allow manufacturers to examine a product and make changes without the time and money required to build a physical model.
For example, if you want to see how your company's new baby car seat design looks in the real world, you can create a virtual rendering of the product in virtual reality to see how it fits in different car models. The possibilities are endless!
3. Better workplace safety through VR training
Virtual reality training allows you to teach employees essential skills, procedures, and knowledge anywhere and at any time. VR training helps you cut down on training equipment costs because they feature all of the equipment and machinery involved in work processes in virtual simulations. This helps your employees stay safe because VR training can replicate dangerous situations that would have negative consequences if someone were to make a mistake in real life.
One industry that leverages virtual reality in training is the airline industry. Before ever sitting in a real cockpit, pilots use high tech equipment to simulate different flight conditions to learn how to operate a plane — without the dangers of doing it in real life.
Virtual hands-on training has also been proven to be much more effective than in-person or e-learning methods. According to PwC, VR learners are four times faster to train than in-person learners.
Recommended Reading: 5 Common Questions about Commercial VR Applications
4. Increase sales
Brands are using virtual reality to create more targeted and personalized experiences for their customers, while simultaneously increasing brand awareness and collecting real-time data on consumer preferences.
One survey showed that 53% of respondents would be more likely to purchase from a brand that sponsors a VR experience and 62% would feel more engaged with a brand that sponsors a virtual reality experience.
Some examples are Topshop's Kinect Fitting Room, a virtual fitting room where shoppers can "try on" different clothing items, and Patron's virtual reality experience, "The Art of Patron," where they give customers a "live" personal tour of its Hacienda distillery.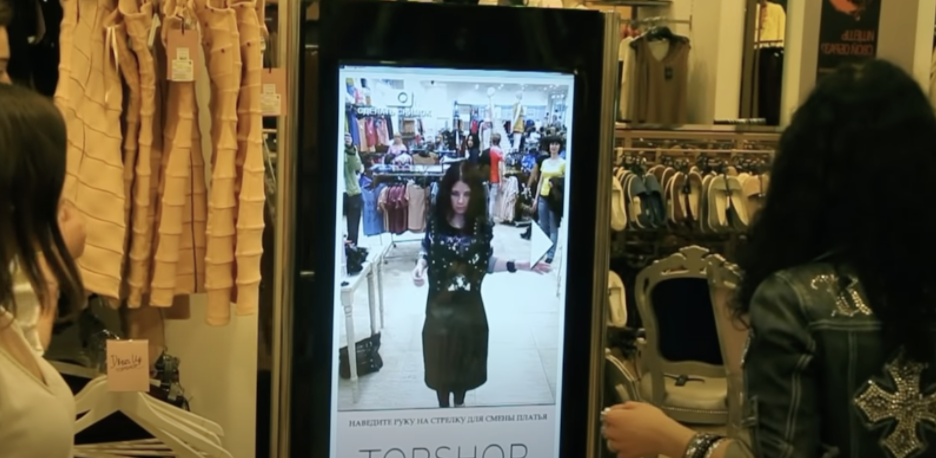 5. Collaborate with remote employees
Virtual reality is a great tool to have if you manage a team that is remote or hybrid. VR can help increase collaboration and boost creativity during remote working. Teams can come together to conduct collaborative meetings and work together on projects from anywhere in the world. It helps them visualize their projects before they come to life and share their early-stage ideas. Virtual reality can also be used as a training tool for remote workers and onboarding new employees.
6. Wow your audience at events
Give attendees a private, immersive experience in a completely custom digital world built to your brand's vision. There are a few different ways to create content for VR experiences at your upcoming event: 360-degree videos that give audience members a tour or demonstration of your product or service and even immersive gaming experiences. 
In fact, we recently helped Hughes, an international broadband satellite internet company, give their employees, attendees, and stakeholders a virtual reality experience of the latest generation of satellite internet during their annual retailer summit. Learn more about the Hughes case study here.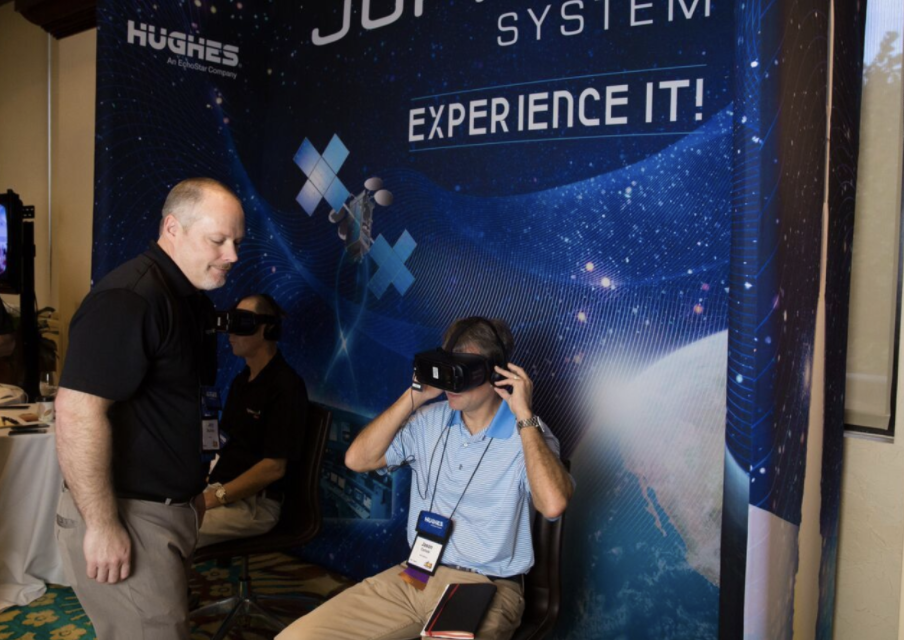 Our specialty in virtual reality allows us to offer a variety of experiences to clients. To see more of what we can do and, more importantly, what virtual reality can do for your brand, click here to learn more about our virtual reality and experiential services.