When BH Cosmetics launched it's first video marketing initiative in 2009, it was an online only retailer. Four years, 200,000 videos and 100 million views later, the cosmetics company is one of the main retailers in the lucrative 13 to 25 year old demographic, competing with industry giants like MAC cosmetics. Not only that, BH is looking to expand operations from the virtual world into the world of brick-and-mortar. So how did a small online business get to this point?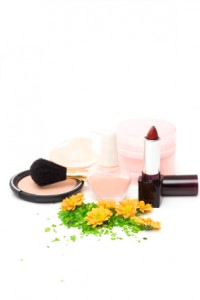 The answer is an aggressive video marketing strategy that transformed BH from a relatively unknown business to a key industry player. This strategy, which has since been widely adopted not only in the cosmetic but in other industries as well, includes educational, instructional, and informational videos on how to use its products. The company expanded its reach by featuring YouTube celebrities in its videos, which in turn exposed the company to popular channels with lots of subscribers. The high quality and large quantity of videos was further bolstered by a strong social media campaign designed to increase exposure even more.
In just four years this strategy put BH Cosmetics on the map, and it was all done with online video and social media marketing. The potential afforded by a video marketing campaign is limited only by its design and the quality of the videos themselves, and that's where we come in. Let us help you implement a video marketing campaign and provide you with quality content to build your brand. In today's saturated online marketplace, quality content and a well-run campaign can go a long way, and with TalkingTree Creative, you'll go the distance.
TalkingTree Creative initially began as a music production company over 25 years ago. Now we produce everything from original videos, live events and entertainment. We communicate client stories in captivating, creative ways. We match our storytelling skills with high production values so the finished piece is clean, professional, and exciting. We make sure that the feelings and experience that attendees take away from the media is a positive one.
Follow TalkingTree Creative on Facebook, Twitter,Google+, and LinkedIn to stay up to date with our latest projects. Get a dose of visual inspiration by checking us out on YouTube and Pinterest, too!
Source
http://pandodaily.com/2013/09/03/youtube-marketing-pioneer-bh-cosmetics-named-to-the-inc-500-proving-the-power-of-online-brand-building/