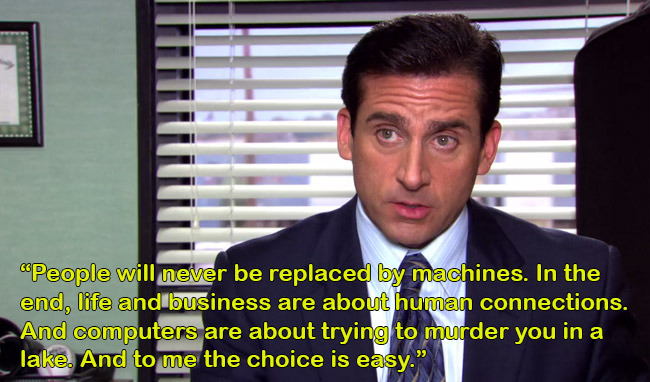 Michael Scott said it best when he reminded us of the timeless value of in-person interaction in business. He also drove his car into a lake in solidarity against technology, so we don't have to follow his strategy exactly, but he's right about the power of face-time with a client.
Regardless of industry, we're all looking for ways to capitalize on meaningful correspondence with clients, customers, suppliers, employees, and partners. That intimate connection is the driving force behind trade shows, sales meetings, conventions and so on. And there's a reason these events are popular – they bring you and your event attendees together in ways that email blasts and print ads can't.
Whether it's an extravagant awards ceremony or a kitschy picnic fundraiser, the point is to engage your audience in ways that help them internalize your company's message.
Complete the Captcha to Prove You're Human
When you think about Google or Amazon, do you picture the individuals working there? The human people with cats and houseplants? No, you see the brand – the corporation as a standalone "thing." It's hard to relate to a search bar.
When you're part of a large company, it's easy for your clients to see it as one big machine rather than a living, evolving, empathetic entity. Live events are your chance to introduce prospective customers to the brains and humanity behind your brand.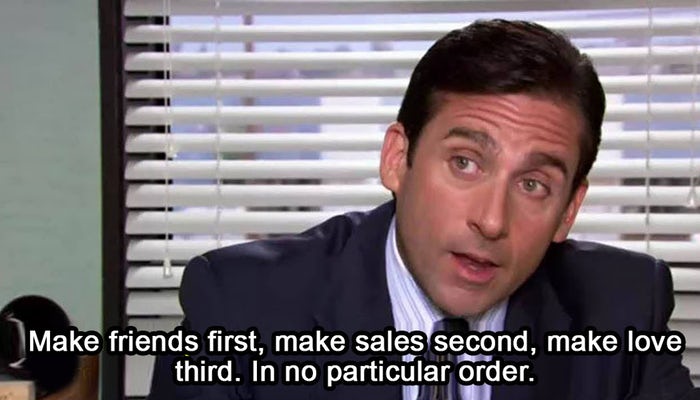 You want your attendees to leave the event with an intimate peek into the processes and people that make you better than your competition. How? You make them feel like they've connected to your brand on a level that fosters trust and inspires action.
You know that one friend that can always rouse you and inspire you to finally sign up for yoga? Or start your own lotion line? You have one great conversation with them and you feel like you can take on the world.
A live event should feel like hanging out with that friend. Your attendees should be compelled to act because they feel like you know them and you know what they need. A successful live event isn't one-sided. It's interactive – it can act as the catalyst to strike a lasting relationship with clientele. At its best, it is the beating heart that brings your company to life.
The First Rule of Event

Hosting

…
…is you do not talk about event hosting. Just kidding. But there are rules. Kind of.
The decision to produce a live event is only step one of a lengthy and arduous process, and although they've become a popular vehicle for communication, the fact is, a lot of events fail to deliver. They miss the mark, they don't land with the audience, or… well, they could suck for a lot of reasons.
Event production is a science. And an art, and a business. There are tricks to the trade. In this series, we'll give you our secrets to success in bite-size pieces that will give you the tools get the most out of your investment.
You know when you get to a meeting and you're just sitting there, nodding along like you're totally on the same page, when in reality you don't have a clue what's going on because you did zero prep work?
Don't be that guy.
Look, you don't have to be an industry professional to host a kick-ass event. But you owe it to your checkbook to read-up and know your way around a great event. Then, when you do hire an agency, you'll not only know what the heck is going on, but you'll be an active participant in the production process.
Engage your audience with TalkingTree Creative!
Ready to share your story? TalkingTree Creative is your premier guide to brand strategy, event planning, video production, virtual reality, and live entertainment. With help from our production experts, you can elevate your message and convert your audience to fans by transforming your next event into a fully engaging, memorable experience. We are located in the Baltimore-Washington Metro area, and we accommodate the needs of businesses and organizations worldwide! Get in touch with us today at 240-252-1200 or 202-684-2225 and let's start a conversation. Find out what we're up to on Facebook, Twitter, Google+, and Pinterest.