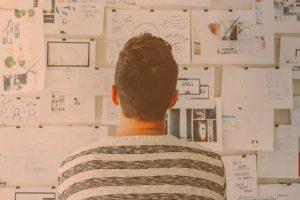 HOW TO GET MY MESSAGE ACROSS
Any business, large or small, faces the challenge of communicating effectively with its current and prospective customers, suppliers, employees and partners. While traditional mass-mailing campaigns and broadcast advertising have in large part given way to online marketing, there is still no replacement for face to face, in-person interaction. The value of first-hand interactions is the driving force behind trade shows, sales meetings, community outreach, industry conventions and so on.
These live events can be as lavish as the Oscars or as simple as a picnic fundraiser – the point is to connect and engage with people so that they internalize your company's message. The chance for people outside a company to meet and interact with the people who manage its business, fuel its ideas and products, bring those products to the marketplace and manage customer needs, presents a tremendous opportunity to make an emotional connection and a lasting impression.
The benefits of interaction with a live audience seem self-evident – everyone knows that these events are worthwhile, that's why they're still so popular. Why, then, do so many fall short of the expectations of the companies who produce them? Ah, that's the big question. As in everything worth doing well, there's a trick to it. Well, several tricks actually.
PLAN EFFECTIVELY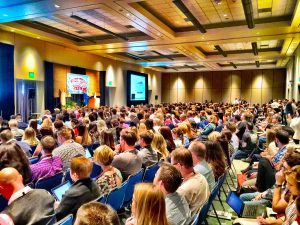 To envision, plan and execute a live event with the best possible outcome is a business unto itself, but that doesn't mean a corporate event planner or delegated executive has to be in the dark about the process. In this series, we'd like to shed some light on the ins and outs of live event production so that any business can approach the process with the tools and knowledge needed to get the most out of their investment. We'll cover planning and development, creative presentation, new technologies, vendor control, deliverables and deadlines and a host of subjects that can empower your company to minimize waste, mitigate compromise and assert and maintain control over a very complex, but very profitable process.
GET IN THE KNOW WITH TALKINGTREE CREATIVE!
Ready to share your story? TalkingTree Creative is your premier guide to brand strategy, event planning, video production, virtual reality, and live entertainment. With help from our production experts, you can elevate your message and convert your audience into fans by transforming your next event into a fully engaging, memorable experience. We are located in the Baltimore-Washington Metro area, and we accommodate the needs of businesses and organizations world-wide! Get in touch with us today at 240-252-1200 or 202-684-2225 and let's start a conversation. Find out what we're up to on Facebook, Twitter, Google+, and Pinterest.