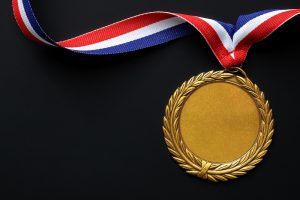 The Winter Olympic Games are underway in South Korea! Event planners love watching the spectacle of the Olympics every two years because it is, in many ways, at the cutting edge of event planning. It is one of the biggest events in the world and a lot of planning has to go into hosting the Games and directing the opening ceremony. In fact, you can learn a little bit about how to plan for your next event from observing how the Olympics are run. Here are just some of the lessons you can learn from the Olympics.
Considering Your Objective
The bidding process for the Olympic Games is extremely arduous for cities that hope to host them. However, the committees involved do so with a clear objective in mind. Think of how the planners in Rio de Janeiro wanted to highlight the economic gains Brazil had made in the last decade by putting the world spotlight on arguably its most beautiful and well-known city. By having a clear objective in mind, your brand can create a strategy to help achieve it at your next event.
Your Social Media Presence is Critical
Over the last few Olympic Games, we've seen quite a few moments turn into social media gold. From McKayla Maroney's "disappointed" face to Michael Phelps' "death stare", the Olympic audience has taken these moments and made them go viral on social channels. This highlights the importance of social media for your event. If you can create something memorable that engages your attendees and makes them want to share your content with their friends, you can grow your audience and get the word out there about your brand.
Your Brand Identity Matters
The Olympic logo is perhaps one of the most recognizable logos in the world, despite the fact that it hasn't really been changed in the 100+ years since the first modern Games. Resist the urge to rebrand your company for a big event just for the sake of rebranding. Yes, if you're looking to signal a huge change in your company objective or goals, it may be warranted. But your brand identity and recognition matters, and changing things up unnecessarily could end up doing more harm than good.
STAY ON TOP OF THE LATEST TRENDS IN THE EVENTS INDUSTRY WITH TALKINGTREE CREATIVE!
Ready to share your story? TalkingTree Creative is your premier guide to brand strategy, event planning, video production, virtual reality, and live entertainment. With help from our production experts, you can elevate your message and convert your audience to fans by transforming your next event into a fully engaging, memorable experience. We are located in the Baltimore-Washington Metro area but are ready to accommodate the needs of businesses and organizations anywhere in the U.S. Get in touch with us today at 240-252-1200 or 202-684-2225 and let's start a conversation. Find out what we're up to on Facebook, Twitter, Google+, and Pinterest.