There are several keys to developing an online video marketing strategy. However, sometimes businesses place too much emphasis on certain strategies, while giving little thought to others. Consequentially, their videos don't generate the interest they had hoped for. Lets talk about some marketing mistakes that are common in the YouTube sphere.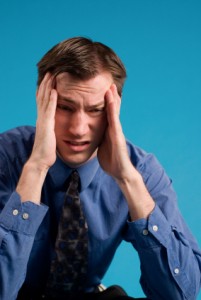 Viral videos is a big buzzword, but the reality of the situation is that there is no real formula for making a video go viral. It's more of a phenomenon which is really up to chance. Your time and efforts would be better spent in other areas, such as optimizing your video for YouTube's search engine.
Not optimizing a video for search and not promoting videos are two mistakes that marketers make that can negate the benefits of even the highest quality content. Quick and easy techniques such as the use of eye-catching thumbnails, interesting titles, and choice wordage of the 160 character description that shows up in the search results will help your video stand out. YouTube also offers targeted paid placement that can place your video right in front of your desired audience. The use of social media also helps the organic spread of your content.
Speaking of social media, forgetting that YouTube is a social network is another mistake that can cost you. Every new video you add to your channel gets sent out to your channel's subscribers. Focus on increasing the number of subscribers to your channel not only by inviting them to subscribe, but by producing quality content that will make them want to subscribe without even being prompted to do so.
Providing high quality content should be the foundation of your video marketing strategy. While there are lots of other techniques that you should employ such as search optimization and social media promotion, quality content is what keeps viewers coming back. As we discussed in last week's blog, there are lots of things to take into consideration when producing content for YouTube as well. TalkingTree Creative can help manage all aspects of your video marketing campaign, from content creation to promotion and targeting, in order to ensure that your videos are seen and draw in new viewers.
TalkingTree Creative initially began as a music production company over 25 years ago. Now we produce everything from original videos to live events and entertainment. We communicate client stories in captivating, creative ways. We match our storytelling skills with high production values so the finished piece is clean, professional, and exciting. We make sure that the feelings and experience that attendees take away from the media is a positive one.
Follow TalkingTree Creative on Facebook, Twitter, Google+, and LinkedIn to stay up to date with our latest projects. Get a dose of visual inspiration by checking us out on YouTube and Pinterest as well.
Source
http://mashable.com/2013/10/14/youtube-brand-mistakes/