Bill Nye the science guy is back in action, but you won't see him on public television, where his popular educational show was programmed in the 1990's. The science guy has made the move to Youtube, where he's been making short videos about NASA's Juno spacecraft under a series called "WhyWith Nye." The spacecraft is on its way to Jupiter and is expected to reach the solar system's largest planet in 2016.
The fact that Nye chose to take his famous persona to YouTube speaks to the online video giant's wide appeal for those looking to create new and relevant content. Nye's choice is less an eschewing of public television (which is actually is experiencing a new relevance and saw a 5% increase in viewership since last year) than an embracing of the potential of YouTube. Nye, a vocal advocate for science education, saw an opportunity to get his message out there, and the way to do it was with YouTube.
If you're looking to get your message out there, TalkingTree Creative can help. We specialize in quality content creation and targeted video marketing campaigns to make not only that you're heard, but that the people you want to connect with are able to connect with you.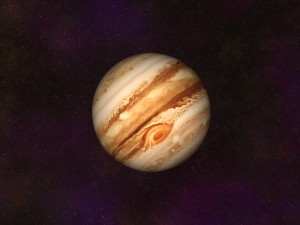 TalkingTree Creative initially began as a music production company over 25 years ago. Now we produce everything from original videos to live events and entertainment. We communicate client stories in captivating, creative ways. We match our storytelling skills with high production values so the finished piece is clean, professional, and exciting. We make sure that the feelings and experience that attendees take away from the media is a positive one.
Follow TalkingTree Creative on Facebook, Twitter, Google+, and LinkedIn to stay up to date with our latest projects. Get a dose of visual inspiration by checking us out on YouTube and Pinterest as well.
Source
http://abcnews.go.com/Technology/bill-nye-hosts-youtube-videos-nasa-spacecraft-juno/story?id=20529120
http://variety.com/2013/tv/news/tca-pbs-boasts-its-viewership-growth-while-other-broadcast-ratings-slump-1200574724/