Sources from YouTube say that the video site is working on a subscription music service, similar to other subscription services such as Spotify and Rhapsody. The service would include both a free and paid tier, the difference being the lack of ads with a paid subscription. YouTube has yet to officially announced the service, but hinted in an official statement that it was "working on new and better ways for people to enjoy YouTube content across all screens."
Traffic to YouTube from mobile devices has skyrocketed to 40 percent from 6 percent two years ago, but mobile users who want to watch their favorite music video are often unable to access the content. This is because advertising rates are lower on mobile devices, leading some music labels to block content from mobile devices. With its new subscription service, YouTube will be able to provide content to mobile devices in exchange for labels getting a bigger cut of ads and royalties. YouTube is working to acquire licenses for content from major and independent labels.
Overall, it looks like the video website is slowly working toward adding more paid content options to its service. It will be interesting to see how the internet reacts, but with the amount of traffic the site gets, there's certainly a lot of potential revenue to be made.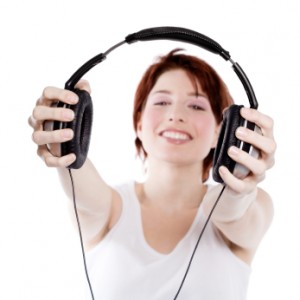 TalkingTree Creative initially began as a music production company over 25 years ago. Now we produce everything from original videos to live events and entertainment. We communicate client stories in captivating, creative ways. We match our storytelling skills with high production values so the finished piece is clean, professional, and exciting. We make sure that the feelings and experience that attendees take away from the media is a positive one.
Follow TalkingTree Creative on Facebook, Twitter, Google+, and LinkedIn to stay up to date with our latest projects. Get a dose of visual inspiration by checking us out on YouTube and Pinterest as well.
Sources
http://www.nytimes.com/2013/10/25/business/media/youtube-said-to-introduce-paid-music-service.html?_r=0
http://www.engadget.com/2013/10/23/youtube-building-on-demand-music-streaming-service/