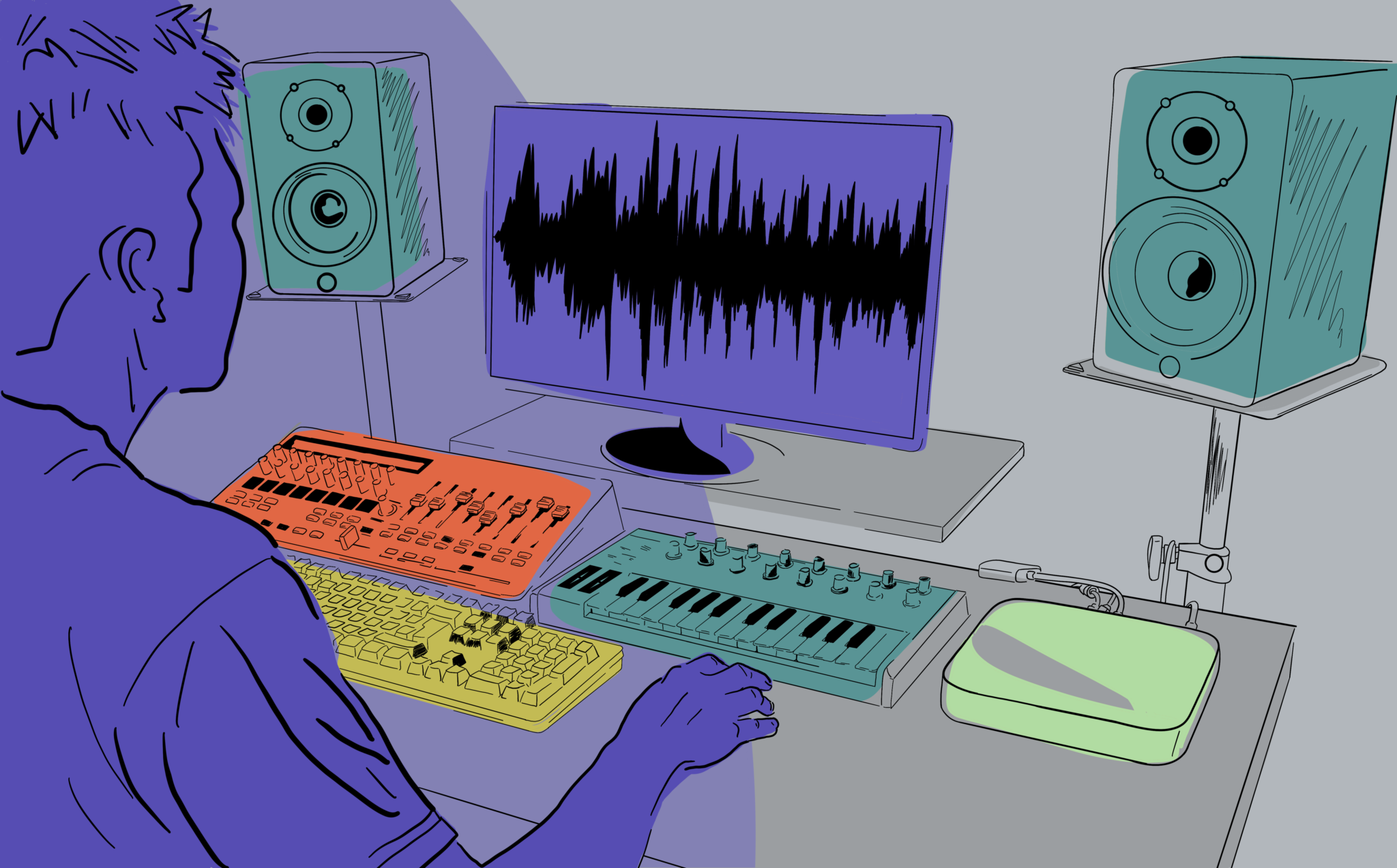 So, what do we mean when we say video post-production? Post-production starts once a video has already been written, storyboarded, and filmed. The post-production process is where editing and graphic magic happens. This is when video editors and motion-graphic artists will work to edit the storyline, mix the soundtrack, add voiceover, and create special effects for the project.
Post-production is one of the most important steps of making a video, and a great production company can turn your raw footage and ideas into a compelling, engaging product! What exactly goes into post-production work for a video?
Video Editing
After filming is over, the editing process begins. Video editors take a close look at the hours of raw footage available and choose the best takes for the final sequence. A professional production company will most likely use industry-standard editing tools like Adobe Premiere, Avid Media Composer, Final Cut Pro, or Davinci Resolve. Once we've picked the best takes, we then cut the film together in accordance with the script and storyboard in a way that pulls focus to your core messages. During editing, some companies may request additions or revisions – make sure you reach an agreement with your production company beforehand to avoid unnecessary delays.
Adding Special Effects
Special effects can liven up just about any video and can be an important part of your video's post-production process. Adding motion-graphics or animation is a part of the editing process and the production company takes care to blend these special effects seamlessly with the rest of the video.
An example of special effects could be anything from a simple logo animation to a full-on explosion like you'd see in a Hollywood movie!
Mixing the Soundtrack
The music soundtrack of a video, though often overlooked as a minor detail, can truly take your production from bland to boss. Background music needs to blend in well with the visual portion of the project – it needs to match the tone of the video, match the pace of the edits, and help get your core message across to your target audience.
The tone of your video is largely informed by the music you choose, but the process is much more detailed than picking out a song. A sound designer customizes the soundtrack to match pace, volume changes, and tempo of the action in the video. In the end, all the elements should feel like one beating heart rather than several elements packed into one product.
You also may or may not wish to have recognizable music in your video, but keep in mind that you have to pay licensing fees to use copyrighted tracks in your video.
Recording the Voiceover
A voiceover isn't necessary for all productions, but it can help you clarify your core message and drive home important points. Your production team will work with your to choose a voiceover artist that will best deliver your messages to your target audience. When recording the voiceover, the production company will often record several takes – this allows for flexibility in matching the voiceover to the video edit and helps make the production feel like a cohesive whole.
Elevate your video production
Engage your audiences on an emotional level with video.  Reach out to us today to see what kind of magic we can make together!