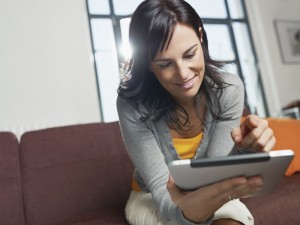 You're beginning the planning process for your next corporate event, and you want to make sure you start off on the right foot. What are some first steps you can take now, to ensure a successful event experience later? Here are ten steps that should be on your radar screen from the start:
1. Define your strategy — Write out the business strategy for the event, including the audience, objectives, outcomes, stakeholders and messages.
2. Determine your budget — Begin with the strategy you just created and define a budget that provides ample funding for the three critical components: production, promotion and venue selection.
3. Organize the experience — Consider the factors that go into creating a stellar corporate event experience, such as video, audio, speakers, room design, lighting, audio, live event streaming and more.
4. Select a producer — Before going any further, you need to select a corporate event production company who knows your market, industry and business needs. Wondering how to do this? See our article on Choosing an Event Production Company in the Washington DC Region.
5. Identify speakers — Remember, it's better to have a few short presentations rather than one long one, and sharing the stage makes for more happy executives. Plan accordingly.
6. Consider pre-production components — One great way to frame live speakers or queue them up is with videos produced prior to the event and presented live. Plan now for the time, resources and steps necessary to make this happen.
7. Begin discussions with venues — Keep in mind that venue selection is just half of the job when it comes to using venues effectively. Talk with your 'short list' venues about how they can contribute unique spaces, table configurations, timing or other elements to take your event from good to great.
8. Script, script, script — No good event goes off without a detailed, specific, written and tested script and run-of-show for every detail. This should be developed in conjunction with your corporate event production company.
9. Market early, market often — It's never too early to market your event (except, of course, before your venue and production contracts are signed)! Consider having outside experts manage and execute marketing for the event so your in-house team doesn't become overloaded and short-change your deliverables or deadlines.
10. Communicate constantly — Just because you know something doesn't mean everyone else does. Consider using a regular weekly email update or an internal forum or blog to post updates for your internal stakeholders so everyone knows that things are well in-hand.
By taking these ten steps, you'll be in a great position to lead your next corporate event to stellar success!
Begin your journey to corporate event success with a clearly defined methodology for event execution. One proven model is Strategic Creative, which was developed by the team at TalkingTree Creative, an award-winning Washington DC event production company. To learn more, please enjoy this three-article series about Strategic Creative:
> How Strategic Creative Leads to Successful Corporate Events [Article 1]
> The Layers of the Experience for Successful Corporate Events [Article 2]
> Showcasing the Power of Strategic Creative in Corporate Events [Article 3]
Learn more about corporate event production in Washington DC by contacting TalkingTree Creative today. Call us at 202-684-2225 or email Craig Weisbaum, President & CEO at craig@talkingtreecreative.com.
About TalkingTree Creative
Talking Tree Creative is an event production company that creates memorable experiences and lasting impressions on screen, on stage, and online. Headquartered in Washington D.C., TalkingTree Creative serves clients in the corporate, non-profit, association and government sectors as a leader in the event production field, infusing its work with elements of creativity, entertainment and engagement.
For more information, please visit talkingtreecreative.com. Follow TalkingTree Creative on Facebook, Twitter, Google+, and LinkedIn to stay up to date with our latest projects. Get a dose of visual inspiration by checking us out on YouTube and Pinterest as well.