There's nothing like an outbreak of infectious disease to put the status of your event in limbo. If you're in the event business, we get it. This is kind of a scary time. You're trying to decide if you should pull the plug on your event and risk losing money, or go for it and risk the health of your attendees. What if you didn't have to cancel your event OR risk the spread of Coronavirus?
As major events and festivals like SXSW and F8 go dark, those in the event business tasked with the big decisions have begun looking for alternatives to cancellation. An obvious and popular option is moving your event to the web. You're probably seeing a lot of chatter about virtual events and webinars as alternatives to live events. But what is a virtual event? We're seeing questions like these pop up all over the internet: What is the difference between virtual events/meetings and webinars? If I host a smaller live event, can I still stream it to the people who can't travel to the venue? Is my event a good candidate for a virtual event? We're going to dive into these questions so you can make an informed decision based on the options available. 
What is a virtual event?
In plain terms, a virtual event can look just like your live event, but executed on an online platform. Everything from your live stage set to analytics to real-time audience interaction can be carried out on the cloud. With advancements in 3D imaging and virtual reality, the virtual event experience can be so much more than watching a web-hosted PowerPoint presentation. 
Before Coronavirus, 3D virtual environments weren't quite as popular when compared to the face-to-face opportunities of live, in-person experiential events. Now that the in-person element isn't a viable option, a virtual experience starts to look pretty enticing. 
The benefits are obvious: no unnecessary travel, no large groups of people in close quarters, and if you build your entire event online, you save on the cost and physical waste of hard sets and signage. But what about the features? What does a virtual event entail?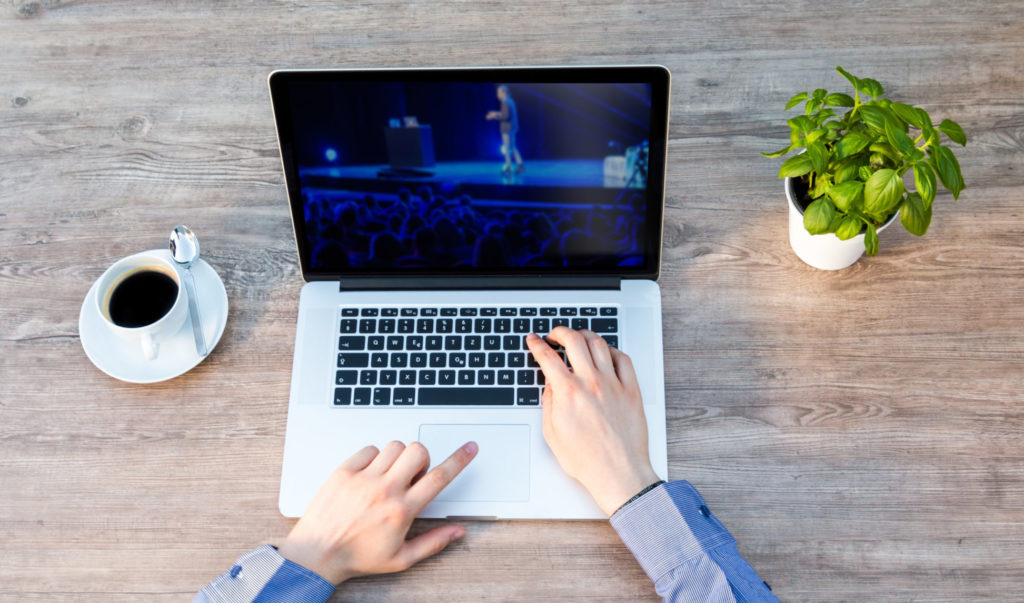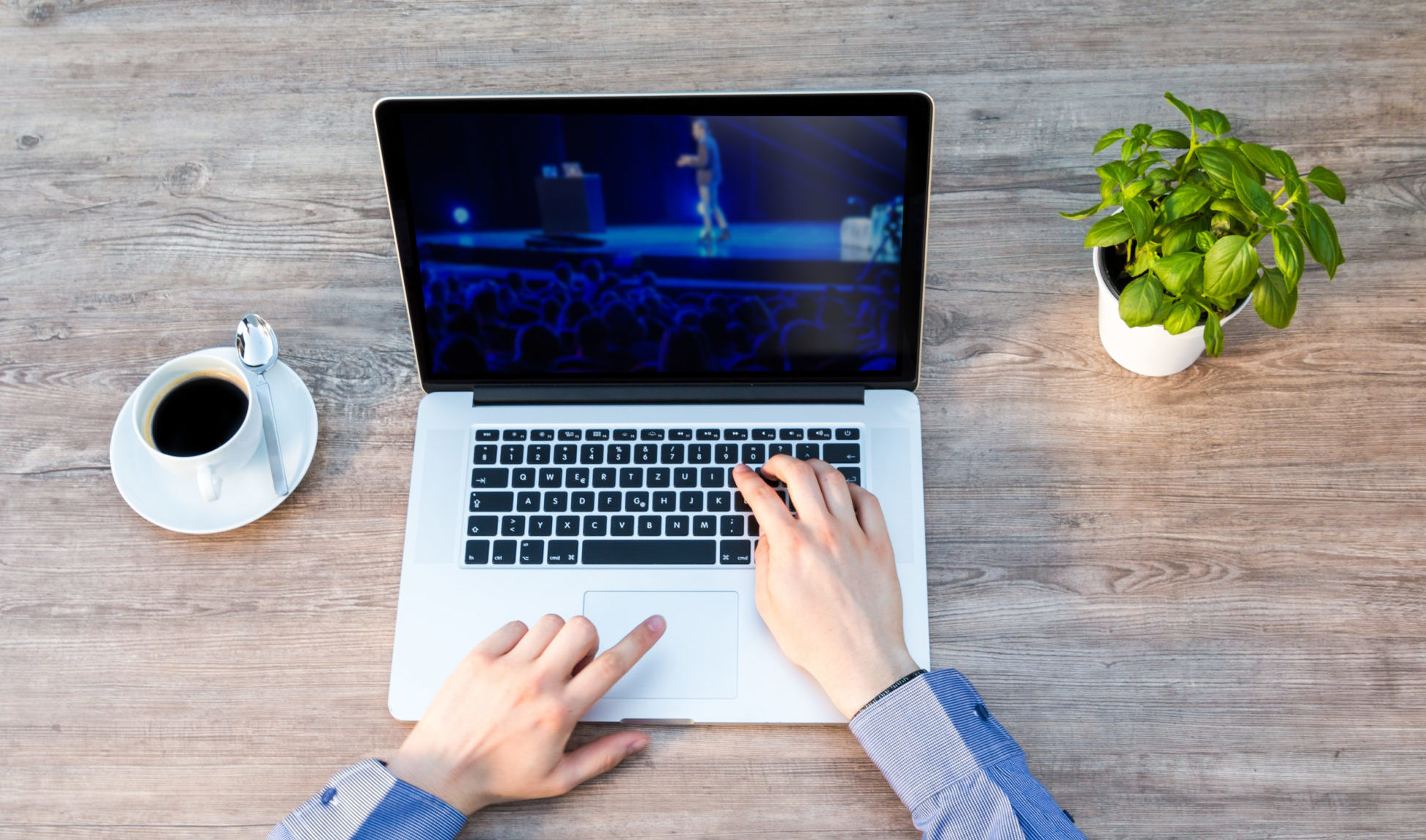 Features of virtual events:
Live webcasts/webinars: A webcast alone doesn't make a virtual event, but it can be an asset to your virtual meeting. Your event may have seven "rooms" with breakout discussions that are simultaneously streaming to different groups of attendees. Live presentations have come a long way, and webcasts are a welcome asset to the virtual event space. 
Attendee analytics: Most virtual event platforms have a back-end feature for the client so you can see who logged on (and capture their contact info), see which users are interacting with the presentations and for how long, view guest demographics, and more. 
Networking: Mobile event apps and virtual event platforms can bring your attendees together by initiating chatroom meetups based on their interest and/or job title. If there are several attendees in the same location, the app might point them toward each other and suggest a local meetup.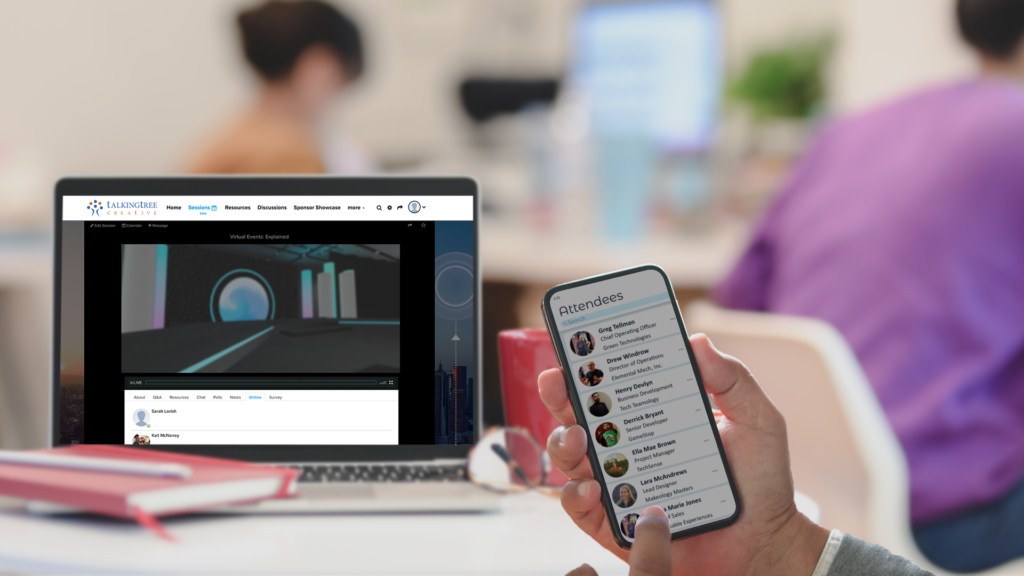 Interactivity: How can your guests engage with your virtual event? Virtual event platforms emulate the live event experience by offering, live polls, live Q&A sessions, audience chat, and custom calls-to-action buttons – all branded and unique to your business.
Virtual/mixed reality, immersive video: A web-based event gives you the opportunity to build ultra-realistic, 3D environments that make your audience feel like they're really part of the experience. Place 360 cameras in your sessions so your guests can look around freely as if they were sitting in the room. Or place your speakers on a branded virtual stage set in a 3D meeting hall or ballroom.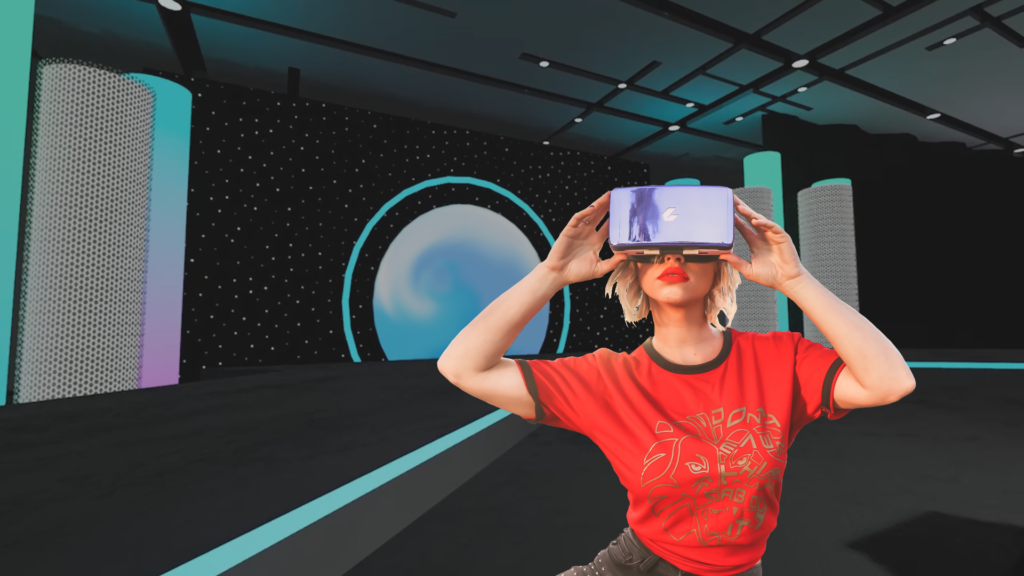 Is a virtual event the best choice for my brand?
The blanket answer is almost 100% yes. If you have information to share with an audience, there is most likely a way to deliver that message virtually. We're seeing everything from trade shows, sales and marketing meetings, shareholders' meetings, educational events, product launches, developer events, thought-leadership, and information sessions turn to the cloud in the last several days. 
In short, virtual solutions offer the closest alternative to a live event experience because there are so many opportunities for experiential elements like interactivity and virtual reality. 
Where do I host a virtual event? 
If you plan a true virtual event with 3D environments, you'll likely host the event in a large enough space either on location or in a production studio. Your speakers will present in front of a green screen so they appear on stage in a virtual room.
Can I keep the venue and just live stream to attendees that can't travel? 
Yes, an event production company could travel to your venue and livestream your session to the web. Speakers who can't travel to the event could also virtually present live to attendees in the venue and online. 
Take your event to the cloud with TalkingTree Creative
Tell us a little more about your upcoming event and our production experts can help you transform it into a fully engaging, virtual experience.