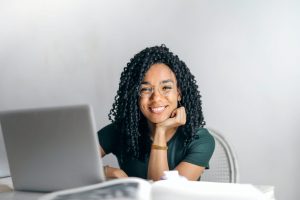 As lockdown regulations lift, many of us are adapting to life as it once was while others continue to work remotely. It can be tricky to navigate what you're comfortable with considering the uneasiness of the COVID-19 pandemic. Whether you consider yourself someone ready to get back to in-person work or want to continue a remote lifestyle, hybrid events are the perfect way to please both comfortabilities. Organizations that are used to holding live in-person events such as product rollouts, national sales meetings, team-building events, fundraisers, conferences, and galas, are now faced with the challenge of how to host similar events in a post-pandemic world. Facing this adaptation means creating spaces of interaction that allow for safe exchanges. Hybrid events have been used as a solution to organize events that allow guests to attend virtually or live.
So… What are hybrid events? Let us explain:
Hybrid events combine virtual experiences with real-time activities to create an environment that everyone can enjoy. Some examples of a hybrid event can include trade shows, conferences, sales kick-offs, town halls, team bonding, and employee awards, giving employees the option of attending virtually or live. Choosing to plan a hybrid event can be a good way to build engagement with employees — no matter where they are physically located. Besides employees choosing to work remotely, there are additional reasons as to why someone might choose to attend virtually:
An employee could be out-of-town or traveling.

The expense to host every employee could outweigh the advantage of having full attendance.

The location of the event could have capacity restrictions.

The amenities (food, drinks, pamphlets, etc.) required for the event could increase costs.
Hybrid events cater to an array of reasons why an employee might not be able to attend an event in person. Virtual or not, everyone is bound to have an engaging, fun experience with a hybrid model. There are multiple reasons why hybrid events are successful, and we're here to lay out the benefits: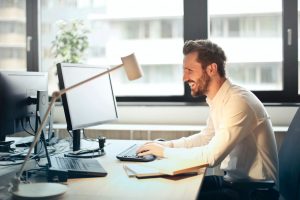 Photo courtesy Pexels.
Hybrid Event Benefit #1: Increased Attendance
A hybrid event can easily be recorded, allowing employees who couldn't attend to enjoy the experience later. Companies can increase their participant reach when utilizing the convenience of a hybrid event. A hybrid model has the potential to broadcast your event to thousands of more attendees in comparison to a live event that has capacity restrictions. Furthermore, hybrid events have proven to increase future participants as well. In a study by BizBash, we learned that 23% of hybrid event organizers saw more attendees participate in later events. Meanwhile, 65% said they saw no increase when it came to live audiences.
Hybrid Event Benefit #2: Eco-conscious
Lowering your in-person participant count can help decrease the materials needed to accommodate every live attendee — saving resources. As we mentioned before, hybrid events don't require virtual attendees to travel at all. Those who stay home are helping lower their carbon footprint by skipping the plane or car ride to participate from home.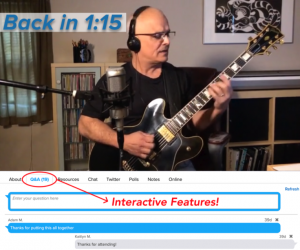 Photo courtesy TalkingTree Creative.
Hybrid Event Benefit #3: Increased Engagement
Attendees can engage with your event with a quick like, share, comment, or reaction — all from the comfort of their laptop or mobile device. There are fun ways to encourage your audience to engage with your event — for example, post a poll or Q&A to see attendees' perspectives and responses. Q&As are a fun way to connect keynote or guest speakers with the audience.
Hybrid Event Benefit #4: Sponsorship Opportunities
Due to the increased reach and trackable metrics, sponsors are highly interested in participating in hybrid events. In a recent study by INCON, we learned that 72% of corporate sponsors are inclined to participate in a hybrid event if they can reach both live and virtual audiences. Sponsorships can more easily increase their one-on-one interactions with attendees due to the convenience of interacting virtually. Furthermore, sponsors are drawn to the metrics tracked during the event. With everything online, tracking attendees' participation and attendance can lead to resourceful consumer insight for sponsors.
Hybrid Event Benefit #5: Reduced Costs
Employees with children, older parents, financial difficulties, or prior obligations might have a difficult time traveling to a live event. A hybrid model saves them time and money by allowing them to enjoy the experience from home. The company saves money as well by not needing to worry about flying employees, sponsors, or large event crews.
Hybrid Event Benefit #6: Increased Flexibility
A huge benefit of hybrid events is increased flexibility. Employees, employers, guest speakers, and more all have the option to attend their company event from home — how convenient! Our society has completely adapted to a whole new way of working. This shift has taught us to prepare for whatever may come next. Using a hybrid model will prepare companies to work no matter the circumstances. For example, differing time zones can often disrupt employees' channels of communication. However, through a hybrid event, employees can watch on their own time and ensure they're on the same page with their cohorts.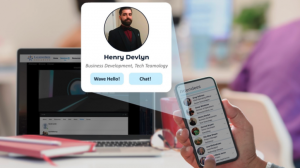 Photo Courtesy TalkingTree Creative.
Plan your next hybrid event with TalkingTree Creative
If you're looking to plan your next hybrid event — look no further. TalkingTree Creative has designed immersive hybrid events that include 3D imaging, virtual environments, custom user interfaces, and more. We create our events by always putting audience engagement first. We want your attendees to feel excited about the event through entertaining activities, thoughtful Q&As, and back-and-forth audience chat. Create your unique branded hybrid event with our professional team of designers and producers. Contact us today.
We look forward to working with you!