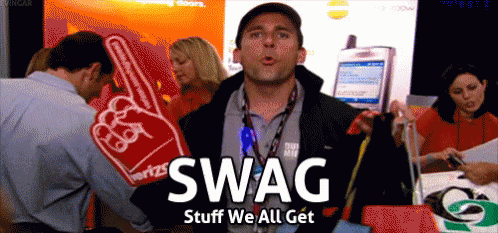 Want your next event to be a hit? Then you've got to do it like the big guys and promote the bejezuz out of it.  One of the best ways to get more attendees and create buzz around a conference or corporate meeting, trade show, etc is to find creative ways to market your big selling points.
1. Come up with an event #hashtag and use it for all the things
If the event has a theme or motto (which it should) use that, play off of it, make it into a pun, or combine two words into something catchy that attendees and presenters can tag on any social media post. This creates a virtual "hub" for any and all social media conversation pertaining to your event. Hashtags make your theme searchable and generate curiosity.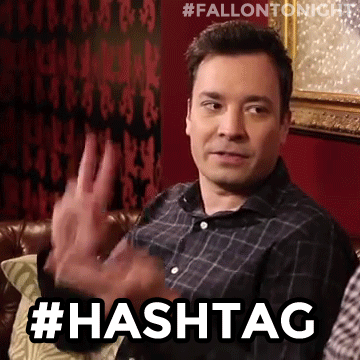 2. Use SEO to your advantage.
The key here is to rank close to the top of the search results on a search engine. Ideally, anytime someone searches keywords or phrases relating to the theme of your event, your business or event page would appear toward the top of the results. So How do you get there? Start performing your own searches of topics close to that of your event and pick out some of the more commonly used keywords to use in your marketing copy (social posts, blogs, etc). Try an app or web extension like keyword planner to help you get rolling.
3. Social media is your friend
The three big guns when it comes to event marketing are Facebook, Twitter, and Instagram.
Facebook: 
Create an event page on Facebook. This could also act as a central site for all of your online promotional material if you don't have a dedicated event site or page. If you do already have an event site, Facebook Pages are a great way to drive traffic to your site. Link to the official url in the "about" section and in every post you create on the page. Facebook Pages are a great way to keep guests in the loop because once they accept the Facebook invite, they can subscribe to updates and any other content you post to that page as it will automatically appear in their feed.
Go Live.  Host giveaways (tickets, door prizes, free drinks), or Q&A sessions with special guests, performers, and presenters where anyone can tune in or view the archived video after the live recording ends.
Twitter: 
Live tweet throughout the event. Twitter is best for in-the-moment content. Post quotes from speakers, updates on group travel or meetings, or a countdown to a big moment during the event. Don't forget the hashtag!
Instagram: 
Add to your story. Instagram stories, which last 24 hours, are a perfect place to post a timelapse of a production crew setting up, or a walkthrough of the venue before all the commotion.
Post pictures during the event. Think quality over quantity here. Present the most poignant and professional pictures or videos from the event. Think of your IG profile as a portfolio of your best and brightest.
4. Get the social buzz…well, buzzing. 
Incentivize crowdsourcing by getting people to interact with your brand on social media through polls, competitions, and insider access to your event.
Polls: "How far did you travel to the event?" "What was your favorite breakout session?" "On a scale of 1-10, how pumped are you for awards night?" We typically see polls on Twitter or IG stories, and there's instant gratification to the participant as they can see the results as soon as they cast a vote.
Competitions: You can use Facebook, Twitter, or IG for mini-competitions to get people posting on social about your event. Announce on your IG story that whoever posts a picture at the event with the most likes will get a free drink at the hotel bar. Offer the first 10 people to tweet with your hashtag get free tickets or a door prize. People will do a whole lot for free stuff. Take advantage.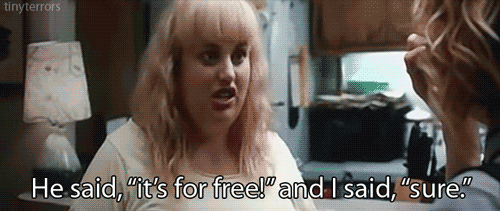 Virtual backstage pass: Post teasers of preparations,

 previews of activities, and performances on your social accounts to build excitement for event day.
5. Event Page Poppin'
Whether you have a whole site dedicated to your event or just an event page, the most important information (date/location/theme) should be front and center.
For example, the front page of your event site might have an accessible description of the event and a call-out endorsement quote. Scroll down a bit and there are some headshots of this year's keynote speakers. Click on the headshots and – oh look! – a landing page with a speaker bio and links to some of their other work! Scroll down some more and there might be a highlight reel or embedded photo gallery from the previous year. Somewhere on this page, you'll also want to include some type of call to action like a "Register Now" or "Click for Event Updates" button.
6. Blog about it
Use blogging as a way to market your event and get a dialogue started around the main topics of the day. This gives prospective attendees more content to consume while they're on your event site, and it gives them insight into the kind of people behind the event. Pay attention to the tone of the writing and make sure it's in line with the values of your brand. Here are some ideas to get you thinking:
Speaker interviews
Attendee Q&A
"10 Things We're Pumped for
Things to do in the area
Plan your next event with TalkingTree Creative
Tell us a little more about your upcoming event and our production experts can help you transform it into a fully engaging, memorable experience.