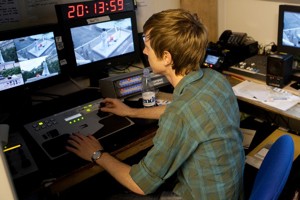 We all know that video is one of the most powerful tools available in the modern marketing toolkit, and of course your website is the centerpiece of your digital strategy. So why isn't easier to marry these two? And, why should you go through the effort?
The answer to the first question is simple: Video and the web developed separately. And the answer to the second question is…because the only purpose of your website is to engage visitors effectively, and video is one of the most powerful ways to do that.
Understanding the differences between video and the web.
Video has been around as a business communication format since the late 1970s. And until the last decade, it was so expensive to produce that it made little sense to produce just a little at a time. Instead, the emphasis was on wringing every last bit of content messaging out of each video project.
Contrast that with the web, which is about speed, short and sweet messages, click-throughs and going rapidly from one thing to the next. In this environment, video looks like a dinosaur. There's no point in putting a dynamic five-minute video on your website home page if most viewers will watch 7-9 seconds, get bored and then leave your website altogether. And that's why it's not enough to add video to your website – you have to add the right video, the right way.
So, what can you to do overcome these challenges? How can you truly make websites and videos partners in support of your success? Here are four key tips:
1. Change how you think about and produce video.
Video today should be short, sweet and frequent. Three minutes today is an eternity, and 30-90 seconds is ideal for many items. Instead of one 5-minute explainer video, create five one-minute 'in brief' videos and post them in a series.
2. Connect the channels, and use them regularly.
You still want people to come to your website when possible, so embed videos onto the site using effective tools. When you post a video on YouTube, embed it on a website page next. For that matter, embed it in an email newsletter as well. Share them on social media. Consider also using a paid video hosting platform such as Vimeo or Wistia.
3. Add new features and actions.
The video itself is just part of the story. You need to connect it to a digital pathway that your prospects or customers will want to follow. For example, you can set up a series of videos in which the first one is ungated (i.e. does not require the user to share contact information) and subsequent ones are gated. You could also edit a call-to-action (CTA) directly into the video with a hyperlink. In short, make the video an active digital tool.
4. Expand your horizons to increase content.
Yes, there are places for highly polished, professionally produced videos with sophisticated motion graphics and content design. They are essential and you need to properly produce them for success. But you can also add to y your video collection by asking for and sharing user-submitted videos, as well as using other tools such as Vine to create social video content.
Using these methods, and integrating video directly into your overall marketing strategy as a consistent component, can go a long way toward closing the gap between video and the web – and increasing the impact of your own digital communication efforts.
Learn more about effective corporate video production strategies in Washington DC by contacting TalkingTree Creative today. Call us at 202-684-2225 or email Craig Weisbaum, President & CEO at craig@talkingtreecreative.com.
About TalkingTree Creative
TalkingTree Creative is a video and event production company that creates memorable experiences and lasting impressions on screen, on stage, and online. Headquartered in Washington D.C., TalkingTree Creative serves clients in the corporate, non-profit, association and government sectors as a leader in the event production field, infusing its work with elements of creativity, entertainment and engagement.
For more information, please visit talkingtreecreative.com. Follow TalkingTree Creative on Facebook, Google+, LinkedIn, and Twitter, to stay up to date with our latest projects. Get a dose of visual inspiration by checking us out on YouTube and Pinterest as well.
Image Credit: larsplougmann (Flickr @ Creative Commons)