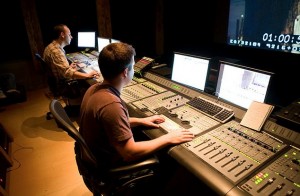 Producing a corporate event means managing a lot of moving parts – from the venue to the production team, and from the speakers/presenters to the attendees and special guests.
Amidst those competing priorities, most event planners also arrange to have some or all of the event captured on video. It certainly seems to make sense to record a major event for posterity. Besides archiving value, what can you do to leverage your event videos for immediate impact?
Here are three ways to leverage your corporate event videos in the future:
1. Produce a Post-Event Retrospective
You can take the raw footage from your event, edit it down into key highlights, add music and transitions, and overlay key visuals to create a 2-3 minute retrospective video. Then, publish the video online and embed in a 'thank you' email to all of the attendees, allowing them to relive some of the key moments themselves.
2. Capture ideal quotes for use in other forums.
Imagine that you're producing a wine summit for the vineyard owners and winery operators in the state of Virginia. The Virginia wine industry is still small by global standards, but it's emerging at a rapid pace. Your keynote speaker for the event is an international wine expert, and during his address he says that Virginia wines are now clearly good enough to be recognized as some of the best in the world.
You don't have to imagine it, because this happened at the 2013 Virginia Wine Summit in Richmond, VA. What could you do with that three-second snippet? The better question, is what couldn't you do?
Each sound bite, quote, statement and comment captured during your event video provides you with the opportunity to leverage gold nuggets of value in future communications. Place them into your corporate overview video, or your next product release, for example. The key is to capture this content, index it and keep it ready for use.
3. Deliver valuable pointers via short-format campaigns.
You can also take highlights from the event, including speaker statements, recognition moments and keynote snippets, and organize them around themes for re-delivery in short-format programming. Perhaps your association's theme this year is "Delivering Member Value". Turn the best statements and moments from your annual event into a series of ten weekly 60-second videos featuring comments or demonstrations that embody member value.
What these three examples show is that you can easily and powerfully re-package and re-purpose your event video content in ways that will consistently and effectively re-engage your target audiences. By delivering more, better and higher-frequency experiences through effective content configuration, you'll not only extend the life of your best events – you'll also increase customer and stakeholder follow-through and loyalty.
Learn more about effective corporate video production strategies in Washington DC by contacting TalkingTree Creative today. Call us at 202-684-2225 or email Craig Weisbaum, President & CEO at craig@talkingtreecreative.com.
About TalkingTree Creative
TalkingTree Creative is a video and event production company that creates memorable experiences and lasting impressions on screen, on stage, and online. Headquartered in Washington D.C., TalkingTree Creative serves clients in the corporate, non-profit, association and government sectors as a leader in the event production field, infusing its work with elements of creativity, entertainment and engagement.
For more information, please visit talkingtreecreative.com. Follow TalkingTree Creative on Facebook, Google+, LinkedIn, and Twitter, to stay up to date with our latest projects. Get a dose of visual inspiration by checking us out on YouTube and Pinterest as well.
Image Credit: vancouverfilmschool (Flickr @ Creative Commons)