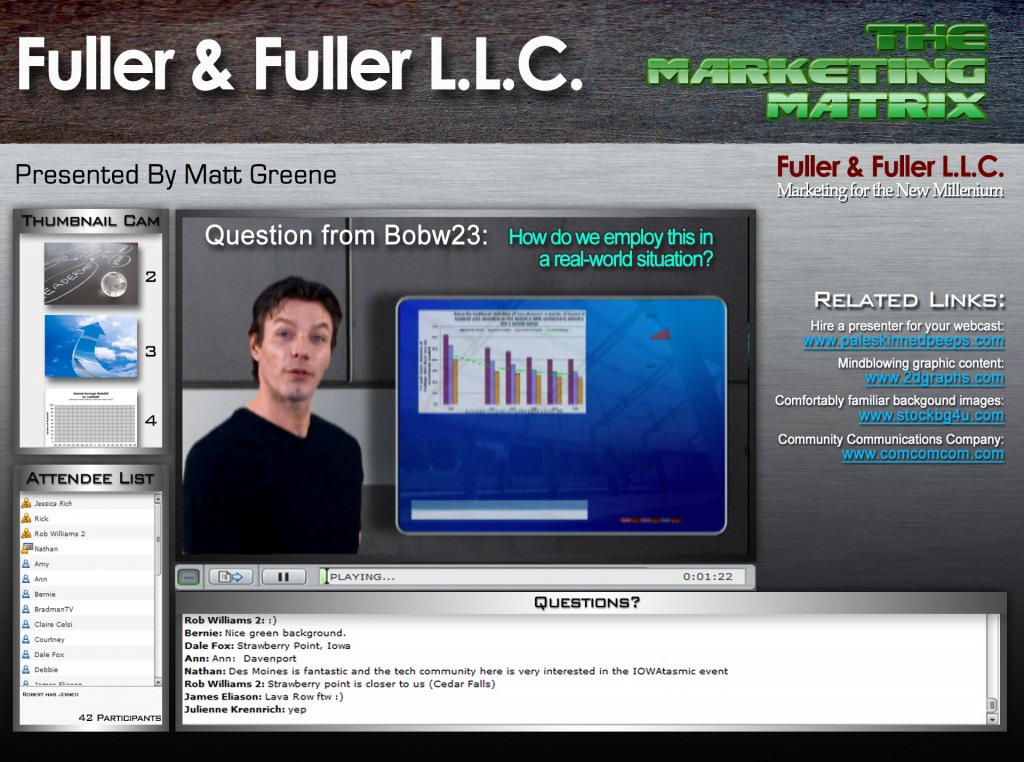 The Internet has the capacity to help your business go global, and a webcast is just another means of broadcasting your brand online for viewers to see. Using streaming media technology, a webcast is a media presentation – whether live or on demand – that's distributed to different users at the same time. Here are just a few of the benefits of webcasts – and how these virtual events can help your business.
Take advantage of live, real-time communication with a wide audience, located anywhere in the world equipped with internet access.
Create an interactive environment in which viewers can both watch the presentation and field questions to the speakers or chat with others watching the webcast.
Have the option of archiving your webcast by uploading it to your website for viewers to watch at a later date.
Allow people who can't be present for the live event to gain insights into the information provided in the conference or meeting.
Produce a video that has the potential to be viewed by a wide audience without the expensive cost of paying for a television spot.
The benefits of hosting a webcast are vast, and can give your business the exposure it needs that will help it to succeed in the competitive marketplace for an affordable price. By hosting informational and engaging conferences online that people can stream from the comfort of their own home, your business can build its reputation as a valuable resource for your clientele.
Follow TalkingTree Creative on Facebook, Twitter,Google+, and LinkedIn to stay up to date with our latest projects. Get a dose of visual inspiration by checking us out on YouTube and Pinterest, too!