Guys, we need to change the way we think about virtual events. 2020 is bad enough without spending time wondering when in-person events will come back. Instead, let's shift focus and talk about why virtual events are so much more than just Plan B.
You've probably heard some of the statistics about the environmental impacts of decreased travel and carbon emissions during Covid-19 lockdowns. We saw a temporary glimpse of a possible cleaner, more sustainable future. These changes are temporary unless we find a way to sustain the progress. Could the event industry and the way we choose to proceed post-Covid play an instrumental role in protecting the planet?
When it comes to our careers, we're thinking differently about what we can achieve from home. We're realizing maybe we don't need to spend 8 hours a day in the office, and we're rethinking the way we structure our daily lives. Maybe it's not necessary to travel to conferences several times per year. We're getting back in touch with what truly matters, whether that's spending more time with friends and family, or investing in our health and happiness. We can look at the event landscape similarly. While we may not be able to meet in-person again for a while, there are is a plethora of positives to the virtual event trend.
1. Save Money and the Environment
In-person conferences are wicked expensive. You're paying for set pieces, stage builds, drapes, lighting, sound, live-production and AV teams, load in/out labor, venue costs, guest lodging, travel, and an endless list of etceteras. If you're an event professional, you already know in-person events are expensive AF.
When you move your event online, the costs above are virtually nonexistent. In fact, 84% of brands who moved their event online this year reported that they saved money because they spent less than they would for an in-person event.
Aside from wasting money, consider all the resources we waste on just one in-person event. Think about the number of plane rides and vehicle emissions. How much one-time-use paper/cardboard/foam/plastic goes into the scenery and set design for one conference?
In 2019 alone, U.S. travelers "logged 464.4 million person‑trips for business purposes in 2019, with 38% for meetings and events," according to a ustravel.org study.

In-person events will slowly start to return, but the virtual component is here to stay as sustainable and ethical brands learn what can be achieved virtually. As an industry, we can learn from 2020 and make the conscious decision to waste less and consider more economical, sustainable event solutions like replacing a percentage of yearly in-person events with virtual or hybrid events.
2. Benefits of Virtual Tradeshows
For exhibitors, there is a LOT to love about virtual tradeshows. Streamlined, automated communication channels make it simple to interact with attendees. Design breathtaking displays and signage with no print costs.
It's the analytics, though, that steals the show.  We're talking granular analytics like detailed contact info on who entered your booth, who downloaded your resources, how much time someone spent reading a PDF, and more. Targeting leads just got a lot easier.
For event planners, a virtual exhibit hall offers unlimited floor space, so you can have as many exhibitors as you want without considering a venue.
3. High-Quality Presentations
In a typical virtual event, many of the sessions are pre-recorded and delivered as live presentations. We call this type of production simulive because it simulates a live experience for attendees, but it gives planners, presenters, and the production team the luxury of pre-recording the content.
Simulive is a very popular route in the virtual event landscape because it allows for quality control and a higher level of production without the stress of a true live event. Brands prefer this option because they can be sure they're delivering content exactly as planned. If you don't like a particular take, you can stop and try again. We've produced virtual events where the client chooses to make every session simulive.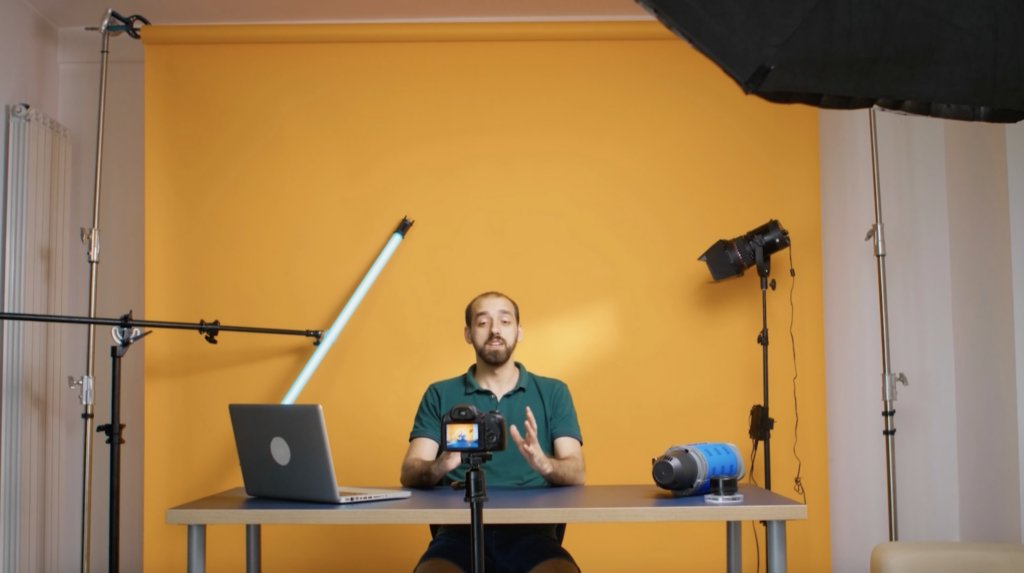 Another popular option is a simulive, pre-recorded presentation followed by a live Q&A segment. This is a comfortable balance between live and pre-produced content because it removes the stress of live performance in the main presentation but also offers the opportunity for spontaneity and the right amount of vulnerability in a Q&A setting.
4. Better Attendance and Accessibility
It's tough to argue against the accessibility factor of moving an event online, but how much does it actually impact attendance? According to a 2020 report, 52% of event planners report the same or higher attendance for virtual events than in-person events.
In our experience producing virtual events, we also see higher attendance at virtual events. For example, a client who worked with us to pivot their in-person international business briefing reported that the virtual event attracted 500 attendees compared to their in-person meeting which records about 150 guests on average.
When you pivot to a virtual event, you make it accessible to people with physical disabilities or financial hardships, international audiences, and people who simply too busy to travel. Another great way to make your event accessible is to offer on-demand sessions after the live streams so attendees have the chance to experience even more content than they would in-person.
5. Analytics
We mentioned this above in the tradeshow section, but virtual event analytics as a whole are game-changing. When we allow technology to track attendees and study each of their virtual journeys, we come away with much more detailed insight into the behaviors and trends of event guests.
When it comes to data in a virtual event, everything is captured, tracked, and reported. From demographics to engagement, networking trends, time spent, and more, targeted analytics means we can learn very quickly what works and what doesn't.
The breadth and quality of virtual analytics will also likely inspire mass studies and publicly-available reports, so as an industry we can share data and improve the virtual event landscape.
The Future of Events
When it comes down to it, the event industry is evolving, and experts agree that the future of events is hybrid. In fact, 62% of event professionals said they will keep catering to a virtual audience even after the return to live events. This experience has forced our industry to invest in new technology and improve the overall experience of virtual events. Since January, an entire new component to the industry has grown all around us – new platforms, immersive add-ons, event companion apps, and more. Virtual events are truly more accessible than ever, so what are you waiting for?