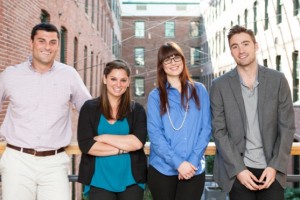 Showing appreciation to your employees today is a tricky business. Do too little, and your company creates a culture in which employees expect to be treated as afterthoughts. Go too overboard, and you risk coming off as 'over-the-top' or wasteful in light of core business priorities.
How do you strike the right balance – one that will achieve your vision of creating and sustaining a healthy culture for the long term? Here are some proven ideas worth considering.
1. Bundle employee development with employee appreciation.
One outstanding approach is to integrate employee development and employee appreciation together. For example, hold an employee appreciation event as part of a two-day, all-hands training and development retreat. This allows you to connect learning objectives directly to successful employee experiences, and share budgets between two sides of your human resource organization.
And, it has the added benefit of aligning management objectives (strengthening worker skills and abilities) with culture development goals (providing a positive, happy cultural experience to the workforce).
2. Let customer feedback drive employee recognition.
One risk with every employee appreciation program is the internal political tensions it can create or exacerbate. This is made much worse if employee awards are doled out based primarily or exclusively on management team selections. At the same time, if you skip individual recognition you miss a critical opportunity to showcase truly exceptional leadership.
The solution? Let customer feedback be a clear factor. For front-line employees, this can be achieved in part through unsolicited customer testimonials. For back-office and operational personnel, surveys and other research tools can elicit the data you need to showcase excellence.
3. Emphasize team engagement and experiences.
Individuals need to be recognized, but the power of that recognition is realized when they operate within teams. Make sure your events are choreographed to give ample time for team-building, recognition opportunities for shifts, teams, groups, territories and departments, and that managers are aligned around the message that their success is made possible by their teams.
4. Extend the definition of employee engagement beyond employees.
One sure-fire way to create raving fans through employee appreciation events is to engage more than just your employees. Consider a family-friendly event that spouses/significant others and children can attend. Or, go a step further and consider making it pet-friendly too. That may not be appropriate for your evening awards gala, but for the mid-summer barbecue, it might be just the thing.
5. Package the experience to minimize employee burdens.
Employees are acutely aware of whether or not an 'employee appreciation' event is really intended to show appreciation for their efforts – or is just a management exercise in self-congratulation that employees are obligated to show up for. One way to address this challenge is to minimize the burden on employees to participate.
For example, if you hold an evening event in a major city, consider providing employees the option of staying at an adjacent hotel for a company-subsidized price. If you're pulling staff from multiple regional offices to your program, provide chartered buses rather than making everyone drive. For a daytime event, even consider offering childcare — anything to make it easier for employees to relax and have a good time.
By following these essential guidelines and thinking creatively about how you can make employee appreciation a complete and ongoing experience, you'll be well on your way to creating lasting, successful programs that have the impact you desire.
Learn more about corporate event production in Washington DC by contacting TalkingTree Creative today. Call us at 202-684-2225 or email Craig Weisbaum, President & CEO at craig@talkingtreecreative.com.
About TalkingTree Creative
Talking Tree Creative is an event production company that creates memorable experiences and lasting impressions on screen, on stage, and online. Headquartered in Washington D.C., TalkingTree Creative serves clients in the corporate, non-profit, association and government sectors as a leader in the event production field, infusing its work with elements of creativity, entertainment and engagement.
For more information, please visit talkingtreecreative.com. Follow TalkingTree Creative on Facebook, Twitter, Google+, and LinkedIn to stay up to date with our latest projects. Get a dose of visual inspiration by checking us out on YouTube and Pinterest as well.